Full Time
Applications have closed.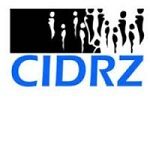 Centre for Infectious Disease Research in Zambia (CIDRZ)
Ndola x1, Kabwe x1, Kasama x1, Chinsali x1, Solwezi x1, Kabwe x1, Kapiri Mposhi, Kitwe, Mansa x1, Mbala x1 – Lusaka District, Lusaka Province
Reports to Fleet Officer. The successful candidate will drive CIDRZ and leased vehicles and to achieve the organizational goals and objectives.
Main Duties
Drives and rides vehicles and motor cycles to achieve CIDRZ goals and objectives.
Ensures that assigned vehicle is clean and road worthy by making sure that oil, water, brakes, spare tire, wheel spanner, jack and lighting system are all in good working condition and arrange for refueling
Informs the Head Driver and or fleet dispatcher in advance when each vehicle/ Motor Cycle is due for road license and fitness.
Delivery and pick up of mail from the clinics to CIDRZ offices
Reports immediately to the supervisor any observed malfunction on the vehicle/Motor cycle as well as any accident
Complies with Health and Safety regulations and safe working practices
Ensures that vehicles/Motorcycles driven and property therein are handled appropriately, exercising due care and control
Qualifications
Grade 12 Certificate
Minimum of a SADC Driving License class C
3 years relevant work experience
Customer oriented mindset, cross functional communication and cooperation, multi-tasking skills, problem solving skills and manual activities,
vehicle knowledge and team work..
Relevant job experience
Must have a clean track record, aged between 28 and 45 years. Must have good defensive driving skills. Ability to work with deadlines and be a team player
Honest and trust worthy
Only shortlisted candidates will be contacted.