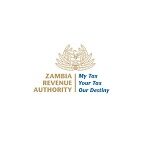 Zambia Revenue Authority (ZRA)
Driver (ZRA09) – 10 POSITIONS
Job Description
Reporting directly to the Head Driver, the job holder will be responsible for the day-to-day driving of officers in the field and ensuring that the vehicle/s are in good condition at all times.
MAIN DUTIES/ACCOUNTABILITIES
Driving ZRA officers in the field;
Carrying out assignments timely and updating log books and work tickets for operational vehicles every time the vehicle is used;
Ensuring that vehicles are in proper working condition at all times through daily checking for oil and water and any defects and reporting any problems to the Head Driver; and
Ensuring that the vehicle is clean at all times.
REQUIREMENTS
Grade 12 Certificate;
Basic Mechanics skills will be treated as added advantage;
Clean and valid category C Drivers' license and above; and
Minimum 5 years post qualification experience.
OTHER SKILLS AND ATTRIBUTES
Self motivated and personal organisation
Good communication skills
Honest and sober character
Customer service orientation.
Principled and able to handle difficult assignments
ONLY SHORTLISTED CANDIDATES WILL BE CONTACTED
Job Opening date :
26-Jun-2021
Job closing date :
09-Jul-2021