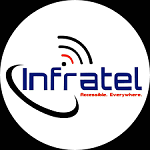 Job Purpose
To drive the Chief Executive Officer and provide administrative support in order to facilitate smooth administrative operations of his office.
Key Responsibilities
Drive  
Regularly drives the Chief Executive Officer's vehicle on official INFRATEL business and fully complies with road traffic regulations.
Drives the Chief Executive Officer's guests and other senior executives as per company policy
Documents vehicle service records to track costs and maintenance of the vehicle
Confidentiality 
Maintains high level confidentiality and professionalism with all passengers and should have high levels of ethics and integrity
Logbook Management
Timely completes logbooks in order to enhance accountability of journeys
Accidents Reports    
Reports and prepares timely accidents reports in order to facilitate decision making
Inspection  
Undertakes regularly basic vehicle inspection in order to ascertain its road worthiness.
Ensuring CEO's vehicle is in good operating condition and service appointments are done on time.
Assigned Duties
Delivering CEO's correspondence to stake holders both highly confidential and non – confidential
Provide CEO's office with all transport logistics in liaison with CEO's PA
Ensuring the vehicle is clean at all times
Any Other Duties  
Executes any other duties as maybe assigned from time to time
Knowledge, Skills, Qualifications and Experience
Full Grade 12 Certificate
Valid & Clean drivers license with minimum of two years validity
At least 2-years' experience in similar role, preferably in a corporate environment
Be able to drive both an automatic and manual motor vehicle
He/she should have a Trade Certificate ,a Diploma in any field is an added advantage
Competencies required for this Role
Understanding of INFRATEL Products and services
Good customer service
Good Verbal and written communication, self-confident, results oriented, able to perform routine/repetitive work, able to cope with change, Multi tasked and Time management
Able to handle high levels of stress, Respect, Quality focus, Team orientation, Resilience,
Good Listening skills
Integrity