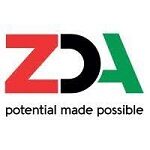 Zambia Development Agency
The Zambia Development Agency (ZDA), established under section 4 of the ZDA Act Number 11 of 2006 is an organization responsible for fostering economic growth and development by promoting trade and investment in Zambia. The Agency is seeking highly qualified and self-motivated individuals to fill the following vacancies:
8.DRIVER (ZDA7)
Reporting to the Administration Specialist, the job holder will drive assigned Agency vehicles in a safe manner in order to transport staff, goods and materials to support Agency operations and ensure that vehicles are always clean and in good working condition
Duties
Inspects the assigned vehicle daily or before undertaking any trip, checking tyre pressure, oil and water levels, indicators etc to confirm roadworthiness of the vehicle.
Drives the assigned vehicle as instructed by the supervisor in order to transport staff, goods, materials, parcels, mail etc, while observing traffic rules and regulations.
Ensures regular servicing of the assigned vehicle by reporting to supervisor the due service date/mileage.
Ensures trip authorization by maintaining a vehicle logbook and securing authorizations before undertaking any trips.
Reports to the police and supervisor any accident involving assigned Agency vehicle, following the Agency's reporting procedure.
Reports all faults detected on the assigned vehicle to the supervisor for corrective action.
Parks the assigned vehicle in a safe and authorized place in order to avoid tampering or theft.
Cleans the assigned vehicle by washing, dusting, vacuuming and polishing as necessary to ensure cleanliness.
Collects and distributes Agency mail and documents to and from MCTI and other organisations while ensuring confidentiality of Agency information at all times.
Performs any other duties as assigned by the supervisor from time to time
Qualifications / Experience/ Skills
Grade 12 School Certificate
Driving Licence of appropriate Class to assigned vehicle
Two (2) years' work experience from reputable organization
Sober character
Dependable
Ability to read and write simple messages and instructions maintaining simple records and undertaking simple calculations
APPLICATION METHOD
All applications must be clearly marked and accompanied by detailed curriculum vitae, copies of qualifications and provide at least three referees, and sent to:
The Acting Director Finance and Administration
Zambia Development Agency
Privatisation House Nasser Road
P.O. Box 30819
LUSAKA
Or
Email: [email protected]
The closing date for receipt of applications is 11th April, 2022.
THE AGENCY IS AN EQUAL OPPORTUNITY EMPLOYER