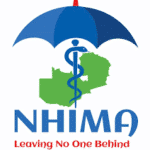 National Health Insurance Management Authority (NHIMA)
Job Purpose
The role will be responsible for delivering mail, documents, materials and other communication items from place to place as may be assigned and keep a record of the same. It will also be responsible for driving staff for official out of station duties as may be required from time to time.
Key Responsibilities
Primary Responsibilities;
To deliver mail;
To drive staff for official duties as may be required;
To maintain high levels of safety for both passengers, self and the vehicle;
To meet staff and official visitors at the airport, facilitate immigration, hotel check-in and other formalities;
To log official trips, daily mileage, fuel consumption, transportation/vehicle-related expenditures, vehicle servicing and repairs;
To ensure day-to-day maintenance of the assigned vehicle(s) including checking of oil, water, battery, tyres, etc;
To perform minor repairs and make timely arrangements for any other repairs necessary to keep the vehicle safe and mechanically roadworthy;
To maintain the vehicle(s) in clean condition; and
To undertake any other duties as may be assigned from time to time.
Knowledge, Skills, Qualifications and Experience
Grade twelve (12) School certificate with a pass in the English Language; and
Must have a valid driving licence
Must have a craft certificate in motor vehicle mechanics
Competencies required for this Role
Grade twelve (12) School certificate with a pass in the English Language;
Must have a craft Certificate in Motor Vehicle mechanics;
Minimum of two (2) years of experience working as a driver in a fast-paced environment;
Must possess a valid class B driving licence;