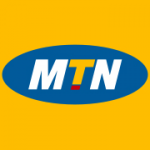 Position: Driver
The key responsibilities for this role include but not limited to the following:
Provides safe, reliable and courteous transport and courier services to MTNZ staff and visitors;
Drives an assigned route to transport MTN staff and guests to and from various locations, MTNZ work sites and other business locations;
Plans routes and requirements by studying schedules or ad-hoc requests by the office;
Fulfills special requests of the office by picking up and delivering items as directed and running errands;
Keeps vehicles clean, serviceable and in a useable condition by undertaking routine checks daily;
Makes and collects vehicles from garage;
Stock distribution to all service centers in Lusaka;
Maintains passenger confidence by keeping information strictly confidential;
Undertakes other assignments as directed by supervisor.
Requirements
Grade 12 School certificate
Minimum of two (2) years' experience in Driving with a valid driving license preferably Class C
In depth knowledge of and understanding of Highway Code, Road traffic rules and Defensive driving course
Four-wheel driving skills, Craft Certificate in Motor Vehicle Mechanics and Certificate in First Aid
Good knowledge of written and spoken English language
Working knowledge of the rules and regulations involved in the safe and efficient operation of automotive equipment and knowledge of basic automotive maintenance procedures
Numerical skills, attention to detail and ability to understand and follow written instructions
Good interpersonal and time management skills, trustworthy and patient
Ability to remain composed under pressure, flexible, team player, diplomatic and positive attitude.
Women are strongly encouraged to apply
Note: that only shortlisted candidates will be contacted.
Find Zambia Jobs – The best Job board for jobs in Zambia