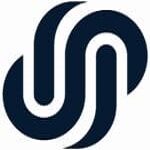 San He Manufacturing (Z) Limited
San He's investment project adopts the international leading patent DRI technology to produce high added value electrolytic metal manganese the building steel with waste manganese ore tailing and low-grade iron ore.This project has many advantages such as low production cost,high production efficiency, good quality of the products, and low environmental pollution. There is a very urgent need for the products of metal manganese in European, American countries and Chinese market, and high quality steel will be used in the areas of important public infrastructure construction such as housing construction, electric power,communication,water conservancy and highway transportation. In this way, Zambia will improve the situation that the country need to import steel from South Africa and India. After the project is put into production, it can not only bring high taxes to Zambia, but also provided jobs for about 2200 people in the area and also cultivate a large number of skilled industrial talents for Zambia, which will greatly promote the industrialization process of the metallurgy in ZAMBIA.
San He Manufacturing (Z) Limited is located in Central Province, Kabwe and currently looking for punctual candidates with good time management skills for the position of Driver. Drivers are responsible for taking supervisors or managers to their desired destination and/or delivering packages to clients in a timely manner, working on nights and weekends and ensuring that vehicles are always ready for use, among other duties. Drivers will need to lift heavy objects and load them into their vehicles if need arises, requiring upper body strength and physical stamina.
Driver Responsibilities
Carrying out vehicle maintenance checks.
Prepare reports on trends and common problems and contribute to developing solutions and share with immediate supervisor.
Responsible for the day-to-day reports on maintenance of the assigned vehicle:  -carry out driver responsible tasks as detailed by supervisor, perform other repairs, and arrange for external repairs and ensure that the vehicle is kept clean and in good working condition.
Driving a variety of vehicles e.g both manual and automatic transmission, light trucks or a tipper truck
Drive office vehicles for the field work and authorized personnel as well as delivery of supplies and purchases as directed by the supervisors.
Driver Requirements
A valid driver's license with no restrictions minimum C
At least minimum of 5 years experience
No criminal record
Conversant with the SADC Highway code.
Extensive knowledge of the operating area such as Lusaka, Central Province and other parts of Zambia.
Physical strength and ability to lift goods of up to 50kgs
Good personal hygiene
Sober minded
Excellent organizational and time management skills.
Exceptional interpersonal skills.
Good verbal communication.
Ability to work in a multicultural environment.
Grade 12 or GCE certificate is required.