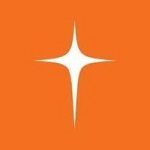 JOB OPPORTUNITY
World Vision Zambia (WVZ) Limited is a faith-based Organization dealing with Relief aid, Development, and Advocacy dedicated to working with children, families, and communities to overcome poverty and injustice. WVZ is part of World Vision International and serves all people regardless of religion, race, tribe, or gender. We are currently working on 38 large-scale programs in over 30 districts in Zambia.
Position: Driver
Location: Mantapala, Zambia
Purpose of the Position: 
The overall purpose of the transport facilitators is to provide logistical support to the staff and visitors in the course of project implementation. Further, the transport facilitators ensure that all errands related to work are undertaken to guarantee a smooth running of programme activities.
Major Responsibilities:
Transport facilitating of World Vision Programme/Project staff, visitors, partners and any other authorized personnel in order for them to carry out field activities, facilitation to the hotels, office, field & airport transfers
Deliver packages and goods as requested by various departments & assigned by the Transport & Logistics Officer
Prepare vehicle performance report & submit to the Transport & Logistics Officer
Monitor and ensure that the status of motor vehicles e.g. Engine oil, water, brake fluid and tire condition etc. are in good state before using the motor vehicle
Ensure that all trips are authorized, start and finish mileage recorded, fuel allocated and purpose of the journey are indicated in the movement log-book before undertaking any trip
Qualifications: Education/Knowledge/Technical Skills and Experience:
Two years driving experience
Valid Zambia Driving License
Knowledge in basic mechanics is added advantage
Fluency in English both written & Spoken
NOTE:
"World Vision Zambia is committed to the protection of children and adult beneficiaries from all forms of abuse and sexual exploitation. All employment is conditional upon the successful completion of all applicable background checks, including criminal record checks".
Applications will close by 31 March 2021. Only those who meet the requirements will be contacted.
Women are strongly encouraged to apply; ONLY shortlisted candidates will be contacted!