Full Time
Applications have closed.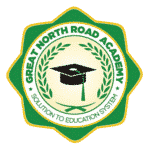 Great North Road Academy
Great North Road Academy Group of Companies, an ever-growing institution is seeking a Driver to join a team of committed and professional workforce at our Livingstone Campus.
The ideal candidates should be passionate for the job and must possess the following qualities;
QUALITIES / QUALIFICATIONS
A Full Grade 12 Certificate
A Clean C or CE License or better
Sober minded person
Mature (30+ years)
Basic Mechanical knowledge
A resident of Livingstone
At least 2 years working experience in a reputable organization
Good communication skill
Must be self-driven, honest, and have the ability to work well under pressure
If you possess the above required abilities, send us your C.V  ONLY in PDF format to the email [email protected] with the subject tagline of 'Driver'.
NEED ASAP