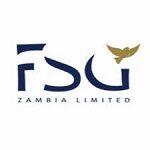 Position: Driver
1. Purpose Of The Job
To provide dignified, compassionate and caring funeral services to the Funeral Services Group.
2. Key Performance Areas
Daily vehicle checks e.g. oils, water, tyres etc.
Reporting all maintenance issues with regards to machinery and vehicles to management
Conduct funerals locally and or across the country
Assist with mortuary activities whenever required to do so
Ensure that the company equipment is fully cared for
Assist in liaison with the public and hospitals in terms of efficient collection of bodies
Assist in pro-active preparation of schedules
Communicate well with other drivers, mortuary attendants and receptionists
3. Educational Requirements
Grade 12 Certificate certificates and good practical experience in the transport industry
Clean driver's licence for over 3 years.
4.  Required Competencies
Effective communication at all levels
Must be able to use own initiative
Must be mature, calm, neat and presentable
Good supervision skill
Must be able to efficiently and effectively drive mortuary vehicles and motor bikes.
Highly assertive