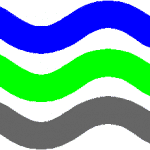 North Western Water Supply and Sanitation Company Limited
The North Western Water Supply and Sewerage Company Limited (NWWSSCL) is a commercial utility, providing water and sanitation services in the North – Western Province. The Company has a vision of "striving for excellence in water supply and sanitation". It is value driven and performance oriented and since inception in the year 2000 has been among the top performing utilities. NWWSSCL is an equal opportunity employer and seeks to recruit high profile, selfmotivated, innovative, honesty, committed, adequately qualified and appropriately experienced persons to fill the following vacant positions in a challenging environment. The Company operates in Eight (8) Districts; Solwezi, Mwinilunga, Kasempa, Mufumbwe, Manyinga, Kabompo, Zambezi and Chavuma. The Company envisioned to take over provision of water and sanitation services in the newly created districts of Mushindamo, Kalumbila and Ikelenge.
DRIVER – G6 (X1)
1.1 Reporting Line: Confidential Executive Secretary in MD's Office
2.0 Job Purpose:
To drive Company vehicles as assigned, driving the Managing Director and collecting and delivering mail etc. and ensuring that the vehicle is always clean and in good working condition
3.0 Main Duties and Responsibilities
3.1 Drives the Managing Director and collects/distributes mail etc. while observing traffic rules and regulations
3.2 Keeps the assigned vehicle well cleaned and polished
3.3 Conducts quick check of the assigned vehicle, before using it, checking tyre pressure, oil and
water levels, indicators etc. to ensure safe use of the vehicle and to improve the vehicle serviceability and life span
3.4 Ensures regular servicing of the assigned vehicle so that the vehicle is always in good working condition
3.5 Ensures daily authorization of trips by maintaining a vehicle log book
3.6 In case of any accident involving a Company vehicle, immediately reports to the police and makes a sketch of the position of the vehicle, takes the particulars of the other vehicle and Driver, and at the earliest opportunity reports to the supervisor
3.7 Parks the assigned vehicle in a safe and authorized area in order to guarantee its safety
3.8 Ensures that the Company vehicle is used for business only and not for carrying lifts
3.9 Performs any other duties as assigned by the Supervisor from time to time.
4.0 Knowledge and Skill Requirements
4.1 Minimum Academic qualifications:
Grade 12 School Certificate/Form Five certificate with 5 'O' Level credits including Mathematics and English Language
4.2 Minimum Vocational/Professional qualifications:
Zambian PSV Driving license
4.3 Minimum relevant work experience.
3 years post qualifying driving experience
4.5 Required competencies/Personal qualities:
Smart and presentable
Good oral and written communication skills
Time conscious
Sober minded
Mature and dependable
Striving for excellence in water supply and sanitation
Applications accompanied by copies of certificates, curriculum vitae, day time contact telephone
number(s) and at least three traceable referees should reach the undersigned not later than Friday July 30, 2021.
The Managing Director
North Western Water Supply and Sanitation Company Limited
MEMA House, Mwanawasa Street
P O Box 110184
SOLWEZI
Find Zambia Jobs – The best job board for Jobs in Zambia