Full Time
Applications have closed.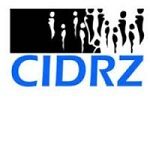 Centre for Infectious Disease Research in Zambia (CIDRZ)
Reports to DREAMS Connector. The DREAMS Mentor will be responsible for the day-to-day running of the AGYW safe spaces.
Main duties
Facilitates the process of identifying geographic locations, days and times that Safe Spaces Sessions will be conducted for each respective group
Facilitates the process of forming Safe Space Groups by placing all screened AGYWs into their appropriate age groups (10-14, 15-19 and 20-24)
Provides age-appropriate services to All AGYWs
Facilitates the tailored Stepping Stones Curriculum over a period of 13 Weeks
Conducts Escorted Referrals of AGYWs to access clinical care services not available in the safe spaces and at the DREAMS Centers
Documents attendance and enrolment data and report accordingly by use of the standardised reporting tools
Works together with Connectors to Sort and File documented data according to the provided filing guidelines
Ensures all documented data is entered into DHIS2 and synchronized with the CIDRZ DHIS2 server weekly
Follows up AGYWs who miss two consecutive Safe Space Sessions with home visitations and conduct "make-up sessions" to ensure a continuum of mentorship
Ensures AGYWs continue to meet post-graduation to maintain their social networks and monitor their application of acquired skills
Provides support to the Connectors to periodically facilitate the process of ongoing recruitment of DREAMS AGYWs through screening.
Qualifications
Grade 12 Certificate
Certificate in Social Work, psychosocial counselling or health related field.
At least 2 years experience working with adolescents and young women (HIV prevention and service provision)
Local resident in Kitwe, Chingola and Mufulira respectively
Aged between 25 and 35
Good English speaking skills, and knowledge of local language spoken in the implementation site
Empathetic, devoted and respectful individual with good interpersonal communication, team building, and writing skills.
Suitably qualified candidates are invited to apply; however only shortlisted candidates will be contacted.