Full Time
K3,000 ZMW
Applications have closed.
Salary: K3,000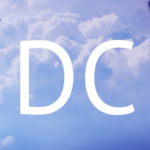 Website Dove Computing
A Software Company
APPLY FOR CUSTOMER RELATIONSHIP CONSULTANT
Location: Lusaka (1 person), Kitwe (1 person)
Application Deadline: 23rd November 2022.
Pay: K3,000 per month.
Work: Involves updating our Customer Relationship Management (CRM) System. This means adding, editing, deleting client and prospect details into the CRM. This will naturally also involve interaction with our Sales and Support Teams. Involves reaching out to clients to take note of their concerns or suggestions and recording them in the CRM. Essentially a three way bridge strengthening the connection between our sales team, our support team and clients.
Candidates: Primarily looking for recently graduated students who are also ready to travel to physically listen to clients locally or in different parts of the country.
QUALIFICATIONS
– Studied Communications or Public Relations or Business Administration.
QUALITIES
– Honesty, Integrity, Professionalism, Focused and Hardworking.
KNOWLEDGE, SKILLS, ABILITIES, AND OTHER REQUIREMENTS
– A good understanding of software.
– Excellent problem solving skills and a strong customer focus.
– Ability to prioritize tasks and efficiently manage time.
– Ability to exercise good judgment and effectiveness in working with a high performing team.
– Must be between the age of 21 to 30.
– Strong oral and written communications skills.
– Ability to effectively take note of inquiries or complaints.
– Ability to develop, maintain, and promote strong internal and external relationships.
– Excellent listening and questioning skills, combined with the ability to interact confidently with clients.
Applicants will be tested to show practical skills.
Email: [email protected]