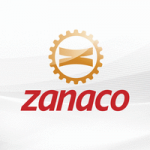 Zambia National Commercial Bank PLC
Zanaco PLC is inviting applications from suitably qualified and experienced individuals with relevant experience for the following job aimed at contributing to the Bank's strategic vision, in the Operations Division under the Commercial & Corporate Operations Department at Head Office: –
Domestic Operations Head (x1) 
JOB PURPOSE
To oversee and manage all domestic payments and systems to ensure efficiency, effectiveness in banking operations in accordance with sound financial management principles and relevant internal guidelines. This function is responsible for and serves as the critical domestic markets operations industry driver for the Bank- enhancing and defining policies, procedures & processes that drive efficiency & customer- centricity across the department, division and the Bank as a whole.
Under the supervision of the Head Commercial & Corporate Operations, the following are among the Job Key Responsibilities: –
To direct and coordinate the domestic payments function; Electronic Funds Transfers, Cheque Image Clearing, RTGS, DDACC & Bulk Payments ensuring efficiency and effective operations.
Conduct all internal and interbank payments in a professional manner in accordance with the Banking and Financial Services Act, BAZ code of Banking practice, SWIFT Standards, Financial Reporting Standards, Anti Money Laundering, Companies Act, and bank strategic plan, policies and operational procedures.
Liquidity Management – Managing & coordinating daily balance of payment activities, providing a sound treasury settlement position on the Bank's Nostro & Suspense Accounts.
Working with the Head Commercial & Corporate Operations (HCCO) to identify and recommend staff training needs.
Responsible for the unit's leave management, target setting, coaching and mentoring of staff.
Develop and implement sound risk management controls, control expenditure and collect all revenue on relevant payments/ or products offerings due to the bank
To develop metrices to monitor compliance with Industry regulations and ensure compliance with operating policies, procedures and processes.
Develop and maintain close working relationship with Correspondent Banks, ZECHL, SWIFT and Internal stakeholders.
Responsible for monitoring & maintaining SSI's, continuously improve & streamline processes and procedures with the view of enhancing STPs, TAT, etc.
To collate and provide key performance MIS that drives smart decision- making and achievement of organizational objectives.
Any other responsibilities as may be assigned by management.
INTERNAL/EXTERNAL CONTACT
External: Regulatory Institutions, Correspondent banks, Bank customers, ZECHL, BAZ, SWIFT, Industry Networks
Internal: All Divisions 
QUALIFICATIONS AND EXPERIENCE
Grade 12 Credit or above mandatory in Mathematics and English and any other three subjects.
Degree in Business, Finance, Accounting or related field.
MBA will be an added advantage
Professional: CA, CIMA, ACCA or related
At least 5 years banking/working experience in similar function.
Certifications: ACI Financial Markets
JOB CORE COMPETENCIES
Excellent communication skills – oral and written
Presentation and Reporting skills
Self-motivated
Leadership skills
Networking Skills
Stakeholder Management
Financial/Budget Management
Attention to detail
Service Excellence
Research/ Information gathering skills
Drive for results 
APPLICATION PROCEDURE
All applications must have an application/cover letter and detailed curriculum vitae indicating the position being applied for in the subject line and should be sent by email to [email protected] no later than Wednesday, 14th April 2021.
Kindly note that you MUST attach copies of Grade 12 and Tertiary qualifications along with the application cover letter and curriculum vitae. Applications sent without these attachments WILL NOT be considered. 
ONLY SHORTLISTED APPLICANTS WILL BE COMMUNICATED TO. 
Zanaco provides equal opportunity in employment for all qualified persons and prohibits discrimination in employment (women are encouraged to apply).
Find Zambia Jobs – The best Job board for jobs in Zambia