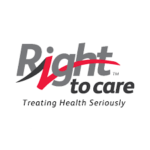 Request to Hire Ref#: RTCZ21 – 121
Date advertised: 1st October 2021
Closing date: 6th October 2021
Position: District Technical Officer x 24
Location: Luapula, Northern & Muchinga Province
Contract type: Fixed Term
Contract duration: Two (2) Years
Reporting to: Provincial Technical Officer
Job grade: TBA Contact
Email: [email protected]
Qualifications And Experience
Minimum Required Qualification and Experience:
Diploma in Clinical Medicine/ Nursing/ Medical Licentiate
4 years' experience in a health-related field, preferably HIV/AIDS projects
Previous experience working with MOH and/or other partners USAID funded project will be an added advantage
Certification in HIV Management will be an added advantage
A certificate in project management or a good understanding of project management will be an added advantage
Member of the Health Professions Council of Zambia (HPCZ) and/or General Nursing Council of Zambia (GNC)
Desirable Qualification and Experience:
Degree in health-related field with HIV/AIDS management
Medical licentiate with integrated HIV Training
Clinical Officer (Clinical Medicine) with Integrated HIV Care Training
Registered Nurse with integrated HIV Training preferably HIV Nurse Practitioner
Supervisory experience including direct supervision and performance evaluation of support staff.
in management of HIV related programs.
Any added training in Advanced HIV disease Management
Technical And Behavioural Competencies 
Technical Experience in HIV/ AIDS Care and Treatment.
Skills in Implementation of HIV/AIDS Management programs.
Good reporting skills
Ability to meet deadlines
Proven problem-solving skills and exceptional stakeholder relations with both internal and external parties.
Planning and organization skills
Key Performance Areas 
Strengthen and supervise the Implementation of targeted, high yield testing strategies such as index testing of sexual
networks, HIV self-testing in men and AGYW with confirmation and linkage to care, and optimized PITC, to ensure that
95 percent of PLHIV across all age and sex bands know their HIV status
Coordinate the linkage program improving the second 95 strategy of initiating all newly positive tested clients. Rapid
initiation will reduce the number of people lost between testing and initiation and reduce the need to bring people who
know their status but are not on treatment back into care.
Roll out and implement retention strategy to maintain client 95 percent of those initiated to care and ensuring that they
are virally suppressed.
Monitor VL suppression rates, scaling up VL testing services, including increasing testing capacity, demand creation,
specimen transport, and result utilization
Strengthen the M and E of the NACS program targeting 90% of RsOC to improve the nutrition of ART patients, thereby
improving adherence, retention and VL suppression.
Supervise provision of age-band targeted VMMC to avert new infections and reduce the spread of HIV. Implement PrEP
among high-risk key and priority populations such as sex workers and adolescents and young adults.
Coordinate the provision of Cervical Cancer screening to all the HIV positive eligible women in the facilities.
Supervise the implementation of differentiated service delivery (DSD) models to improve adherence, retention, and
ultimately viral suppression, with a specific focus on persons such as adolescents and men that have been more
challenging to link and retain in care.
Analysing weekly and monthly reports to generate specific strategies to improve performance in the hub.
Working closely with district health offices in data quality control and validation for submission to the provincial office and
other relevant reporting channels.