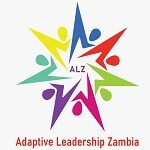 Adaptive Leadership Zambia
Organization Background: Adaptive Leadership Zambia is a movement that is aimed primarily at reducing the number of new HIV infections/incidences among the adolescents and young adults in Zambia. The movement works with communities to mobilize them around issues that challenge good health outcomes among young people. The movement is looking for skilled, dynamic, innovative and self-motivated young Zambians to assume roles in the following positions.
Position: District/SUB District Managers
Location: Lundazi, Mansa, Chikankata, Lusaka (Kanyama, Chawama, Chelstone, Matero, Chilenje, Chipata), Choma, Chinsali, Solwezi, Kasama, Kafue, Chilanga, Chongwe, Mpongwe, Lufwanyama, Chililabombwe, Kitwe/Kalulushi, Mufulira.
Supervisor: District Lead Facilitator
Qualification & Experience
Diploma or Degree in any field
Full Grade 12 Certificate
Master's degree in any field will be an added advantage
2 to 3 years work experience in community work
Training in adaptive leadership will be an added advantage
Excellent verbal and written English, and interpersonal skills
Able to read and write applicable local language and ability to interpret it
Good time management and organizational skills
Demonstrable community mobilization skills
Resident in the district being applied for
Summary Job Description
Coordinate resources, both technically and administratively for the flawless execution of interventions
Execute a diffusion strategy alongside a clearly labelled M&E community trackers for facilities,
Support the development and effective delivery of interventions on-time, within scope and within budget
Support organization of forums and operations of the intervention teams
Help teams develop comprehensive intervention plans and budgets to be shared with National core working group and other stakeholders
Report challenges and escalate to management promptly
Support the implementation of the measurement framework
Act as liaison between intervention teams in the communities and the ALZ administration and ensuring a 360 feedback system
Conduct regular check-ins with intervention teams to ensure that all key stakeholders are kept updated with happenings at ground level and at office level
Interested applicants must forward their Curriculum Vitae along with a brief cover letter and certified copies of all relevant qualifications, stating the specific job being applied for in the letter. The District or sub district Name should be clearly stated for those applying for manager roles. Send all correspondence to this email: [email protected]
All applications to be sent not later than 16 August 2021.
Find Zambia Jobs – The best job board for Jobs in Zambia