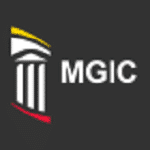 Maryland Global Initiatives Corporation (MGIC)
District Strategic Information Officer
Lundazi, Chipata, Mongu, Kalabo, Kaoma, Senanga, Livingstone, Kalomo, Choma, Monze and Mazabuka, Eastern, Western and Southern Provinces, Zambia

Full-time
Job Scope: Local
Working Language: English
Technical/Practice Area: Monitoring & Evaluation
Type of Engagement: Fixed Term
Company Description
Since the 1970's, the University of Maryland, Baltimore has been engaged in critical global health initiatives around the world.  In September 2009, the Maryland Global Initiatives Corporation (MGIC) was formed as a nonprofit affiliate of the University of Maryland, Baltimore (UMB) to help support the implementation of UMB international programs. UMB, through MGIC, currently has offices in Botswana, Kenya, Malawi, Mozambique, Nigeria, Rwanda, Tanzania, and Zambia. MGIC's administrative operations support the research and clinical programs of the School of Medicine, Institute of Human Virology (IHV) and Center for International Health, Education & Biosecurity (Ciheb), and other UMB entities.
Job Description
PROJECT DESCRIPTION
Maryland Global Initiatives Corporation (MGIC) Baltimore, USA, with funding from the Centers for Disease Control and Prevention (CDC), is implementing through the Community Impact to Reach Key and Underserved Population for Treatment and Support (CIRCUITS) program a CDC-funded PEPFAR Program being implemented by the University of Maryland in Zambia with sub-awards to Ciheb Zambia is entering its 4th year of implementation with slight modification to the scope of its portfolio and slight changes to the structure of implementation with the incoming of KP CSOs to support the Key Population component of the grant.  To this end, the SI structure will require the services of the following cadres to strengthen their workforce in COP21 beginning from 1st October 2021.
Position: District Strategic Information Officer  (position x 12)
Location: Lundazi, Chipata, Petauke, Mongu, Kalabo, Kaoma, Senanga, Livingstone, Kalomo, Choma, Monze and Mazabuka
Job Summary:
This role shall perform the following functions
The District Strategic Information Officers will provide district-level leadership in data management, monitoring, and evaluation support to the Key Population Civil Society Organizations in the District to foster HIV prevention activities aimed at Key and priority populations. He/ She will be responsible for leading the troubleshooting of data quality issues in all community programs and facilities. As may be necessary, he/she will lead the training and mentoring of community and facility staff of the KP CSOs, DREAMS, and other cadres to improve their capacity to collect and report patient-level data consistently and on time. In addition, will support the building of the capacity of district and provincial health information management personnel while serving as the primary coordinator of all statutory weekly, monthly, and quarterly performance dashboard review and program reporting activities in the focus province through the respective KP CSO Officers and HIV Prevention staff.
 Key Responsibilities and Tasks:
Ensure that the District-level SI Team comprising of the UMB Team, KP CSOs and other partners are implementing a robust M&E system that enables for the reporting of high-quality data and serves as the major liaison between UMB and the DHOs and DHIOs on issues of data reconciliation and data quality.
 Key Tasks:
Support KP CSO to strengthen the use of national M&E tools and the eComMIS DHIS2 Outreach Tracker for client-level data management.
Provide on-site M&E related mentorship to KP CSO staff in data management processes and reporting.
Conduct weekly data verification and validation.
Ensure that 100% of all data entry fields on eComMIS DHIS2 Outreach Tracker are up-to-date on weekly basis in preparation for any program evaluation data needs.·
Collaborate with DHIO to plan and conduct data quality assessments (DQA) on a monthly and quarterly basis.
 Collaborate closely with District Health Office and KP CSO to plan and conduct monthly data review meetings.
Support routine (Weekly/Monthly) triangulation of data from various data sources and service points to assure data integrity.
Support KP CSO to update clients in the national EHR (SmartCare) and complete treatment and prevention cascades are completed.
Provide DHIS2 support to KP CSO staff
Perform any other duties as assigned by the supervisor.
Qualifications
 Diploma/Degree in computer studies or related field with experience in PEPFAR M&E/SI reporting system
A Bachelor degree in a related field may be an advantage
Familiarity with the use of DHIS2 –Tracker & Event programs, SmartCare, or other patients electronic medical records management solution
At least 1 -2 years in data management especially client-level data
Experience with Microsoft, Excel
Data Quality Assurance Experience
Experience working in a community HIV prevention, ART Linkage programs
Good presentation skills
Additional Information
All your information will be kept confidential according to EEO guidelines