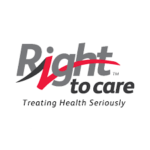 Right to Care - Equip Zambia
About the Organization
Right to Care (RTC) is a non-profit company with a vision that all HIV-positive patients receive high quality treatment, care and support, improving their quality of life and productivity in South Africa and other African Countries.
The EQUIP Consortium is led by Right to Care (RTC) in collaboration with four other Africa based Partners. The EQUIP Consortium provides countries with innovative and customized solutions that increase HIV testing and linkage to care, widens the coverage of ART, expands capacity for viral load monitoring and improves retention of patients on ART. With the support of USAID, EQUIP is designed to provide rapid responses to the needs of high-priority PEPFAR countries.
Job Description
To lead the design and implementation of monitoring and evaluation activities for the EQUIP programme, including capacity building of partner organizations in the areas of monitoring, evaluation, and reporting (MER).
Guide and coordinate all EQUIP M&E activities and assign roles for staff, project participants and partners
To enhance M&E capacity among partners, to ensure accountability, facilitate planning and strengthen service delivery.
To support EQUIP in its planning for monitoring data and supporting program staff in their collection of the monitoring data.
To strategically guide the planning and collection of monitoring data and identify questions and issues that inform monitoring of programme performance.
Stay informed of best M&E practices.
Participate in a minimum of one M&E training/meeting semi-annually.
Stay informed of HIV-related MoH and PEPFAR reporting requirements.
Develop M&E Work Plan for EQUIP programme.
Update Monthly Reporting Templates for Partners/Programmes, within 1 month of becoming aware of country or donor changes.
Update database of all EQUIP partners/programmes with required details, on quarterly basis or as required.
Design, improve and expand data tools for use at central M&E Unit.
Develop and implement evaluation plans for EQUIP
Manage evaluation processes, including liaising with partners, external stakeholders and service providers, creating terms of reference and evaluation guidelines
Conduct M&E site visits to EQUIP partners/ programmes.
Provide ongoing telephonic/e-mail support, training, and technical assistance on M&E to partners/programmes, including revision/design of Data Management tools.
Design and present M&E-related training sessions for partners/programmes.
Facilitate access to general M&E training for partners/programmes.
Design and conduct Data Quality Audit, and follow up on implementation of audit recommendations by EQUIP partners/programmes on regular basis.
Ensure submission of Monthly Reports by EQUIP partners/ programmes, within 1 month, or within PEPFAR reporting deadline for end-of-quarter months.
Conduct Internal Verification Check of Monthly Reports of partners/ programmes, within 1 week of submission date, or within PEPFAR reporting deadlines for end-of-quarter months.
Obtain corrections upon identification of data quality issues, within 1 week of submission of queries, or within PEPFAR reporting deadlines for end-of-quarter months.
Design and maintain aggregate stats database.
Maintain repository (paper-based and electronic) of all Monthly Reports and collation tools.