Full Time
Applications have closed.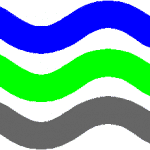 North Western Water Supply and Sanitation Company Limited
1.0 Reporting Line: Director Engineering
2.0 Job Purpose:
To plan, coordinate and manage operations at the district, involved in the provision of quality water and sanitation services, commercial services including customer relations so as to contribute to financial viability and service delivery of the Company.
3.0 Statement of Main Duties and Responsibilities:
3.1 Plans the daily, weekly and monthly production schedules to ensure supply of quality water and sanitation services at the District
3.2 Plans, monitors and controls district operations and water production against targets set.
3.3 Ensures that maintenance and repairs are carried on all plant, machinery and vehicles according to maintenance schedules in order to minimize interruptions to operations.
3.4 Prepares and monitor the District budgets so as to operate within approved parameters
3.5 Ensures correct metering, billing and revenue collection is carried out as planned in order to achieve or exceed district targets set
3.6 Supervises, trains. coaches and disciplines subordinates
3.7 Performs any other duties as assigned by the Supervisor from time to time
4.1 Minimum Academic qualifications:
Full Grade 12 or Form Five (05) certificate with Five (05) 'O' Level credits or better including English Language and Mathematics
4.2 Minimum Vocational/Professional qualifications:
Bachelor's Degree in Water /Civil/ Electrical/ Mechanical or Chemical from a reputable training institution. A business qualification will be an added advantage.
Must be a paid up member EIZ with a valid practicing licence.
5.0 Minimum relevant work experience.
3 years post qualification experience in a reputable organisation preferably in the water sector.
6.0 Required competencies/Personal attributes:
Computer literate
High Interpersonal skills
Assertive and detail oriented
Result Oriented and focussed
High oral and written communication skills
High personal integrity
Good supervisory Skills
Applications accompanied by copies of certificates, curriculum vitae, day time contact telephone number(s) and at least three traceable referees should reach the undersigned not later than Friday July 22, 2022.
The Manager Human Resource and Administration
North Western Water Supply and Sanitation Company Limited
MEMA House, Mwanawasa Street
P O Box 110184
SOLWEZI
Email Address: [email protected]