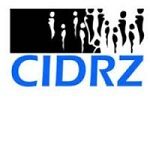 Centre for Infectious Disease Research in Zambia (CIDRZ)
Job Title: District HIV Prevention Officer – CHEKUP C5 X9- Ref No. DHPO/CHE/03/05/22
Location: Livingstone (1), Lusaka (1) Ndola (1), Luanshya (1), Kitwe (1) Mufulira (1), Chingola (1), Solwezi (1), Chililabombwe (1)
Job Summary
With duo reporting to the Priority Populations Manager (for priority population activities) and Key Populations Manager (for key populations activities), the incumbent provides technical support in the implementation of high quality targeted and evidence-based combination HIV prevention services to key and priority populations. S/he is responsible for providing technical support to CHEKUP I (including DREAMS) implementing sub-partners and stakeholders in the implementation sites. In addition, s/he contributes towards strengthening of existing biomedical, behavioural and structural HIV prevention interventions for the CHEKUP I project.
Main Duties
Oversees the design and implementation of targeted and evidence-based HIV prevention strategies and interventions.
Assists sub-partners to build technical skills in HIV prevention, as well as strengthening organizational capacity to improve the quality, effectiveness and efficiency of HIV prevention services.
Assists in planning the implementation of HIV prevention services as per the approved work plans and budgets.
Provides ongoing support in monitoring and reporting of HIV prevention activities to USAID and other relevant stakeholders.
Supports implementing partners identify and determinate lessons learned from the project activities.
Provides HIV prevention technical assistance for the DREAMS activities and the technical team on the ground.
Collaborates with other partners and stakeholders to ensure successful implementation of the project.
Produces quality quarterly reports on the province's HIV prevention activities performance.
Conducts capacity building trainings on combination HIV prevention approaches and up to date prevention packages.
Remains informed on current programs and emerging issues in the field of HIV prevention and development related issues.
Performs any other HIV prevention duties as assigned by the supervisor.
Qualifications
Full grade 12 Certificate.
Degree/ Diploma in Clinical/Medical Sciences/Nursing/ Public Health or social or health related field
Minimum of 3 years of progressively responsible professional-level experience in HIV/AIDS program, preferably HIV testing services or related field
Membership in Health Professions Council of Zambia or General Nursing Council of Zambia with Valid practicing license
Familiarity with PEPFAR programs, policies and regulations is desirable
Demonstrated experience working with local governments and organizations, particularly at the community level
Demonstrated program design, strategic planning, and program management and implementation experience
Strong computer skills (MS Office)
Fluency in written/spoken English required. Knowledge of Zambian languages is a plus.