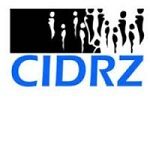 Website Centre for Infectious Disease Research in Zambia (CIDRZ)
District DREAMS Coordinators Ref No. DD/SD/12/11/21
Locations: Lusaka x1, Luanshya x1, Livingstone x1
Reports to National DREAMS Coordinator, with technical support of/dotted line to the National Coordinator -Priority Populations. The incumbent provides technical support to sub partners for implementation of DREAMS and its components to reduce AGYW vulnerability to HIV, unwanted pregnancy and SGBV in the DREAMS districts , and work closely with stakeholders at community and district level.
Main duties
Oversees implementation of DREAMS and its parenting program components in the target district
Responsible for quality service delivery and implementation of all DREAMS service layers (mental health, clinical services, digital literacy, referrals)
Directly supervise parenting program facilitators including on site monitoring and technical support
Works closely with the economic strengthening officer to ensure all ES activities are implemented. This includes vocational skills training, monitoring of savings groups, monitoring of business start-up and linkages of AGYW to job opportunities
Works closely with the M&E unit to monitor all DREAMS activities and review and analyse data routinely
Coordinates with other partners implementing activities similar to DREAMS
Acts as the focal point person between the project and line ministries in terms of project updates, commodity supply, commemoration days and any other commitments as assigned
Provides overall support in the implementation of additional DREAMS services/layers that may be introduced during the period of implementation
Supports sub partners design a safe space model to be utilized to provide services to adolescent girls and young women in the Districts
Supports sub partners to manage the implementation of DREAMS plans and budgets and ensure alignment with overall DREAMS objectives and operational guidelines.
In collaboration with the HPTO, works with District and Community stakeholders including health facilities in DREAMS Districts to ensure coordination with other programs and stakeholders.
Supports sub partners in the day-to-day management and implementation of the DREAMS interventions and community strengthening activities in the DREAMS Districts.
Qualifications
Degree in Gender, Public Health, Social and/or Behavioural Sciences or a related field, with specific emphasis on community-level health promotion and/or education.
Training and knowledge in community HIV/AIDS prevention and working with Adolescent Girls and Young Women (AGYW).
Experience in gender and gender-based violence programming.
Minimum of 3 years' experience in NGO and HIV environment.
A strong team player with excellent interpersonal skills and ability to work in high profile, fast-paces environment.
Ability to communicate (verbally and in writing) technical issues effectively and persuasively.
Fluency in the local language and English for day-to-day communication.
Ability to use MS Office (Word, Excel, Access, PowerPoint).
Suitably qualified candidates are invited to apply; however only shortlisted candidates will be contacted. Please send application letter quoting Reference Number above, relevant academic and professional certificates, and detailed CV with day-time telephone number(s) to:
CIDRZ Human Resources Director P. O. Box 34681, LUSAKA via email: [email protected]
Hard copy applications will not be accepted.