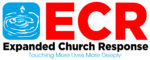 The District Coordinator will be responsible for the overall management and coordination of the project in the district and will provide support to ECR district and community level activities, including faith communities in planning, implementation, monitoring, evaluation and reporting, including supporting and supervising Community Health Workers. The position will be responsible for the day-to-day coordination of the project at district level, ensuring smooth implementation of activities and foster coordination and linkages with faith entities, treatment partners, public and private structures and other stakeholders. The District Coordinator reports to the Treatment Coordinator. S/he will contribute 100% of their time to the project.
Key Qualifications
1. Diploma in social sciences or any related field
2. Degree will be an added advantage
Required Skills
1. Three (3) years' experience or more working on HIV prevention and treatment programs, preferably funded by PEPFAR (USAID, CDC ) or other Donor funded project
2. Experience in HIV testing and treatment, and familiar with reporting requirements at health facility level
3. Experience and or ability to work with Faith Leaders and health facilities
4. Prior experience implementing multi-session group-level interventions
5. Familiarity with the administrative structures and knowledge of who comprises the key stakeholders in a community
6. Excellent computer skills (Microsoft Word and Excel)
7. Considerable experience in project coordination at District level
8. Good communicator in local languages of Zambia preferably Lozi
9. Strong teamwork skills
10. Able to work under minimal supervision
If you have what it takes, send your application letter and updated CV to the Human Resource Officer using the email; [email protected]
Only short -listed candidates will be contacted
Closing date for receiving applications is Friday, 3rd December 2021.
Mongu residents are encouraged to apply.