Contract
Short Term Contract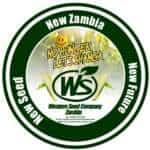 Western Seed Company Limited
District Agric Field Officers
Contract Type: Short Term – Renewable (upon satisfactory performance)
RESPONSIBILITIES
Allocation, establishment and Management of Demonstration (Demo) field for our Western Seed Company Limited: maize seed varieties at district level,
Explaining to local farmers on the good agriculture practices (GAP) that ensure optimum yield from our maize seed varieties,
Conduct marketing/sales planning and execution of Western Seed Company Limited programs and projects at district/ zonal level,
Monitoring and Reporting on activities with regards to district agricultural calendar,
Being a district liaison for the company,
Conducting farmer meetings as and when need arises,
Perform any other related duty as assigned by management.
KEY ATTRIBUTES
Hard working
Physically fit
Sober character
No criminal record
Excellent communication skills
Good moral standing in communities from which one will operate from
Willingness to travel across districts.
CANDIDATE PROFILE
Education: A minimum of advanced cert or diploma in Agriculture or equivalent
Language: Fluent in English (both speaking and writing) As well as the district/regional language from which one intends to apply/work from.
Work experience: Preferably 2 years' relevant work experience in the agricultural sector. Former agriculture extension / camp officers are encouraged to apply
Strong and comfortable working in the field with the local community
APPLICATION METHOD
All applications (CV & Necessary Documents) can be made via email on: 

[email protected]

 – contact +260 977 254 555
NO HARD COPY APPLICATION WILL BE ACCEPTED
Closing date for receiving applications is Friday, 6th May, 2022. Only successful applicants will be contacted to interviews.
Please note that all interested applicants for the above post should indicate the respective district in which they are very familiar with or reside in. The recruitment exercise seeks officers from all districts in the country. Regards