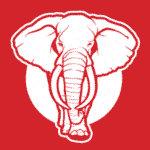 Jumbo Wholesale Zambia Limited
Jumbo Wholesale is a low cost, no frills wholesale business providing General Merchandise, Cosmetics & Food products in bulk to a range of independent traders & commercial users in Southern Africa.
Jumbo – The Giant of Africa offers you a wider range, great deals, improved services and a better shopping experience.
We believe in cultivating relationships, team work, excellent customer service, simplicity, innovation and keeping our promises.
We seek to fill the role of Dispatch General Assistant.
Job specifications/responsibilities will include the following:
Ensure items rung up by the cashier against the till slip to ensure that the goods are charged correctly as per the till slip
Ensure items correctly to ensure that there are no undercharges.
Ensure the quantity of items matches the invoice
Ensure the description of the items matches the invoice.
Ensure the measurements are correct (eg litres, mls, grams)
Check whether items are shrink-wrapped and what quantity is shrink-wrapped
Check suspicious items. Open all boxes. If suspicious goods are found, report this to Management. If all is in order let the goods through. Reseal the box, if requested.
Report incorrect pricing or ticketing to the Manager and follow up if it is not corrected.
Pack customers goods into boxes or trolleys. (Following all packing protocals) .
Check for damaged goods where goods are damaged and replace with undamaged items. Ensure the customers leave with undamaged goods.
Check the weight of cartons to ensure they are not to heavy or too light
Ensure the right labels are printed according to the invoice details
Ensure the labels are placed on the right cartons, to ensure no mixing of orders.
Inform transporters to collect the goods, contact the transporter as per the customers instructions
Ensure customer service standards are adhered to with both the Customer and transporters
Ensure a neat and tidy work space at all times
Follow all ad hoc requests from your supervisor including but not limited to picking up litter, cleaning the floor, clean counters etc.
Any other duties as assigned.
Requirements:
2-3 years related experience as General Assistant in similar Role/Capacity (Retail).
Full Grade 12 Certificate
Quality & service orientated
Excellent Communication Skills
Safety awareness
Must pay attention to detail, work well under pressure and be willing to go the extra mile.