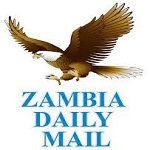 Zambia Daily Mail Limited
Zambia Daily Mail Limited, an equal opportunity employer and leading newspaper Company in Zambia, is inviting suitably qualified and high caliber candidate to fill the position of Dispatch Clerk at our Head Office,
Dispatch Clerk in Circulation Department
The Job
The Dispatch Clerk is responsible for newspaper dispatch, stock control as well as report production.
Key Responsibilities
Receive paper from production and issue to all units
Produce distribution schedule for the day Report on daily unsold copies from all sources
Compile daily vendor performance
Compile daily night report
Dispatch and receive items on courier
Ensure driver supply instructions are carried out
Make written reports concerning departures from procedure/standing orders
Prepare other relevant reports
Perform any other duties within the realm of the job
Qualifications and Experience
Full Grade Twelve (12) School Certificate
Certificate or Diploma in Marketing/Business Administration
Membership of Zambia Institute of Marketing (ZIM) an added advantage
At least two years' relevant experience
Competencies
Microsoft Office literacy
Ability to prepare effective reports
Efficient stock control
Highly numerate
High levels of integrity and trustworthiness
Energetic and able to withstand pressure
Perceptive, proactive and interactive work ethic.
Terms of engagement: Permanent and Pensionable.
If you possess the above job specifications and requirements, please submit your application letter, attaching detailed curriculum vitae with at least three referees (recent) and copies of academic and professional qualifications by 31st August, 2021 to;
Director – Human Resources & Administration,
Zambia Daily Mail Limited,
P.O. Box 31421,
Longo longo Road,
Lusaka