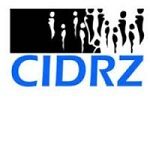 Website Centre for Infectious Disease Research in Zambia (CIDRZ)
Director Human Resources C9. Ref. No. DHR/HR/17/02/2022
Reporting to the Deputy Chief Executive Officer, the function of this role is to develop, direct and oversee people, culture, and equity strategies and policies that conform to the prevailing Zambian Labour Laws and support the priorities and strategic objectives of CIDRZ.
Main Responsibilities
Provides direction for the formulation of workforce development strategies, policies and practices that enables CIDRZ to attract, develop and retain the right talents to sustain and achieve the CIDRZ strategic plan.
Develops and oversees the multiple Human Resources (HR) disciplines which includes talent acquisition, compensation and benefits, employee relations, learning and development
Develops  and delivers an integrated HR business strategy aligned to the overall strategy of CIDRZ and reflect best practice.
Provides guidance and leadership in developing HR compliance programs in relation to various Donor requirements
Plans, leads, directs, develops, and coordinates activities, and staff of the HR department, ensuring legal compliance and implementation of the organisation's talent strategy
Conducts research and analysis of organisational trends including review of reports and metrics from the organisation's human resource information system (HRIS) or talent management system.
Maintains knowledge of trends, best practices, regulatory changes, and new technologies in workforce development and employment law; applies this knowledge to communicate changes in policy, practice, and priorities
Ensures that workforce policies are implemented consistently with the core values of the organization, being Equity, Accountability, Honesty, Respect, Transparency and Productivity.
Efficiently represents CIDRZ at the arbitration that CIDRZ may attend in respect of a dispute with an employee or group of employees or in the Industrial Relations Court when cases are brought against CIDRZ.
Provides overall administrative oversight on budgets, disciplinary, healthy work environment and capacity development.
Qualifications and Experience
Master's Degree in Human Resources, Business Administration, or related field required
At least 10 years of human resource management experience required with 5 years at Senior management level
Demonstrated ability to successfully manage the uniquely differentiated HR roles while working effectively in a client team environment
Demonstrated effectiveness working efficiently, productively, and with urgency in a fast-paced environment
Ability to provide leadership in a cross cultural settings, negotiate diplomatically and function well under pressure
Ability to adapt to the needs of the organisation and employees.
Thorough knowledge of employment-related laws and regulations.
High level work experience in International and Local Non-Profit Organisation's preferably funded by USAID and CDC.
ZIHRM affiliated
Suitably qualified candidates are invited to apply. However only shortlisted candidates will be contacted. To apply for this position, please go to www.cidrz.org/jobs.