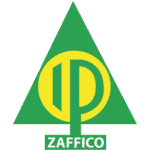 Website Zambia Forestry and Forest Industries Corporation PLC (ZAFFICO)
DIRECTOR HUMAN RESOURCE
The Zambia Forestry and Forest Industries Corporation PLC (ZAFFICO) is a listed and publicly-traded company whose mission is to establish and manage industrial exotic forest plantations and agroforestry products in order to meet demand and maximize return on investment.
In pursuance of its mission and strategic goals, the Corporation is now inviting applications from suitably qualified and experienced candidates for the under listed position:
1.0 DIRECTOR HUMAN RESOURCE (4 YEAR CONTRACT OF SERVICE)
REPORTING TO: THE MANAGING DIRECTOR
1.1 JOB PURPOSE
To plan, control and co-ordinate the human resource function with the view of attracting, acquiring and retaining quality employees for the purposes of meeting the Corporations' objectives.
1.2 MAIN DUTIES AND ACCOUNTABILITIES OF THE JOB HOLDER
i. Formulates and controls the recruitment, selection and placement policies and procedures in the Corporation.
ii. Coordinates the Corporation human resource development plans by assisting heads of departments to establish a number of posts, specific skill fields, skill levels, skill level gaps, qualifications and the cost of human resource development programme.
iii. Serves as Secretary for the management team during collective agreement negotiations with the Union.
iv. Interprets conditions of service and ensures consistent and uniform application across the Corporation. V. Regularly examines conditions of service for all categories of employment to ensure compliance with labour laws and Corporation regulations.
vi. Advises senior management and staff in the proper handling of grievances, disciplinary and industrial labour cases in the Corporation in order to promote a conducive and productive work
environment.
vii. Nature a positive working environment and define employee relations practices necessary to promote a high level of employee morale, engagement and motivation.
viii. Develop the most effective staff training and development programmes and ensure that they align with current and future needs of the Corporation's human capital. ix. Develop, implement and monitor the human resource departmental budget.
1.3 MINIMUM QUALIFICATIONS AND EXPERIENCE
Full Grade 12 School Certificate.
Degree in any Behavioural Sciences or Human Resources Management.
Masters degree in any business related field will be an added advantage.
Ten (10) years hands-on experience in Human Resource Management at a senior executive position.
Must be a fully paid up member of the Zambia Institute of Human Resource Management.
A deep understanding of the Zambian labour laws will be a distinct advantage.
1.4 KNOWLEDGE AND SKILLS
The candidate must have strong knowledge of developing and reviewing Human Resource Policies and Procedures and be proficient in Human Resource Information Systems (HRIS), Talent Management Systems and Performance Management Systems (PMS).
The candidate should have excellent communication skills and must be able to work within a cross cultural setting, negotiate diplomacy and function under pressure.
2.0 APPLICATION PROCEDURE
Interested candidates may submit their application letters, copies of relevant academic and professional certificates and curriculum vitae indicating contact telephone or mobile numbers, names and contact addresses of three traceable referees and copies of other credentials to the postal or email addresses below:
MANAGING DIRECTOR
ZAFFICO PLC
DOLA HILL P.O. BOX 71566
NDOLA
Email: [email protected]
CLOSING DATE:
Closing date for receiving applications is 28th March, 2022.