Full Time
Applications have closed.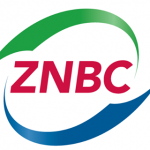 Zambia National Broadcasting Corporation (ZNBC)
The Zambia National Broadcasting Corporation (ZNBC) is a statutory Body established under Chapter 154 of the laws of Zambia to provide public service broadcasting services in Zambia
Mission.
"To Provide Balance, Diverse and Innovative Broadcasting Services in order to Inform, Educate and Entertain the public".
Vision
"To be the preferred Broadcaster"
The Corporation is now seeking highly qualified, self motivated and creative Individuals to fill the following positions: Director General, Director Finance, Director Human Resource & Administration and Director Programmes to be based at Head Office, Lusaka.
DIRECTOR HUMAN RESOURCE AND ADMINISTRATION
Job Purpose
To provide leadership in the Management of the Human Resource and Administration Function of the Corporation by developing and implementing effective human resource policies, strategies, procedures and practices that support the achievement of the Corporation's business objectives. The job holder will also ensure Administrative and support systems and structures are working effectively, in terms of achieving the short, medium and long term objectives of the Corporation in the most cost effective way.
Main Duties and Responsibilities
Work closely with Senior Line Managers in developing and implementing human resource policies, strategies, procedures and practices
Provide timely advise to the Board, Management and staff on human resource issues.
Develop and Budget future human resource plans aimed at ensuring the Corporation has the right number of staff, right skills and timely placed in the rich positions.
Responsible for recruitment and selection of staff by ensuring that the Corporation attracts staff with required skills and experience to achieve business objectives
Design and implement Compensation Policy and Programs aimed at attracting, retaining and motivating staff for achievement of Corporation objectives.
Lead the achievement of Corporation business objectives by planning and ensuring efficient and effective delivery and evaluation of training and Development plans aimed at improving staff competence and efficiency.
Implement and monitor a sound Performance Management System across all Directorates in order to increase the Corporation's effectiveness and reward employee performance.
Facilitate corporate cultural change, maintain communication channels and deal with Unions by communicating and negotiating with Unions on behalf of Management to promote sound industrial Relations.
Ensure maintenance and update of Human Resource records and Compile Quarterly and Annual Reports on manpower status to facilitate management decision making and ensure Management is kept abreast with HR activities.
Implement workplace Wellness programs, ensure staff safety and administer staff welfare assistance in times of need.
Minimum Qualifications, Experience and Personal Attributes
Grade 12 with 5 "O levels minimum credit in English and Mathematics
First Degree in a Social Science or Business Discipline Masters Degree in a relevant fold is an added advantage
A member of the Zambia Institute of Human Resource Management (ZIHRM)
Over ten years experience. Five of which should be at Senior Management level
Computer literate, Writing and Problem solving skills
Superior knowledge of Labour Laws with good interpersonal skills
Highly organised professional, reliable, discrete and ability to multitask
Strategic business planning, problem solving, emotional Intelligence analytical skills and good interpersonal skills
Excellent Communication and Negotiating Skills with Strong Leadership and managerial ability
Understanding how Unions operate and interact with Management
Interested Zambian Nationals meeting the above requirements should apply. giving two traceable work and professional references, enclosing photocopies of certified Academic and Professional certificates, NRC, latest Resume and o contact phone number to:
The Board Chairperson
ZNBC Board of Directors
P.O BOX 50015
Mass Media Complex
LUSAKA
All applicants will be appreciated for interest shown in wanting to join the Corporation. However, only shortlisted candidates will be responded to. Those that had responded to our earlier advert are encouraged to apply as well. Closing date for receipt of application letters is Friday, 30 September, 2022 at 17.00 hours