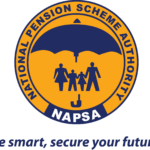 Website National Pension Scheme Authority (NAPSA)
The National Pension Scheme Authority (NAPSA) wishes to recruit for the positions of Director Human Resource & Administration and Director Information Communications Technology on fixed term contracts to be based at its Head Office in Lusaka. The two positions will report directly to the Director General.
The successful applicants will be expected to have demonstrable competencies relevant to the respective job and will be offered a competitive remuneration package.
1.0 DIRECTOR HUMAN RESOURCE AND ADMINISTRATION – NPS01
(Five Year Contract): Head Office
1.1 Main Purpose of the Job
The Director Human Resource and Administration is responsible for the provision of leadership in the management of the human resource and administration functions. The position supervises the development of human resource and administration strategies that are aligned to and that support the overall NAPSA business, monitors compliance with policies and procedures, and coordinates the HR and Administration operations for enhanced efficiency and effectiveness in the delivery of service by the Directorate.
1.2 Key Responsibilities:
Provide input in the development of the overall NAPSA business strategy and coordinate the development and execution of the NAPSA HR and Administration strategies that are drawn from the overall NAPSA business strategy.
Develop and conduct regular revisions to human resource and administration policies and procedures to enhance compliance with employment laws and best practice.
In collaboration with user departments and directorates, develop a performance management system in order to build a performance culture linked to reward and recognition that supports the achievement of business strategy for NAPSA.
Create a conducive working environment that supports high performance to facilitate achievement of NAPSA business objectives.
Develop and coordinate the implementation of change management strategies necessitated by initiatives implemented in the Authority in line with the NAPSA business objectives and strategies, to ensure minimal resistance to the initiatives by staff, for successful implementation.
Coordinate Organisation Design to ensure implementation of systems that support the NAPSA operating environment for enhanced business performance.
Monitor the efficiency and utilisation of the Human Resource Information System to ensure appropriate interventions are undertaken to enhance utilisation and effectiveness for value addition in service delivery by the department.
Coordinate the development of workforce plans and budgets to ensure the plans and budgets are prepared in a timely manner, and that high quality standards are considered to enhance responsiveness to business needs.
Review Collective Bargaining Agreements to ensure the agreements consider the NAPSA operating environment and business strategy.
Review HR reports for quality purposes and submit to the Director General and the Staff Affairs Committee of the board for decision making purposes.
Monitor NAPSA compliance with Collective Bargaining Agreements, and with the labour laws to ensure minimal exposure to risk due to noncompliance.
Develop and implement employee relationship management systems to ensure employee grievances and complaints are resolved in a timely manner.
Coordinate the development of training and development strategies to ensure the availability of competencies critical for the realisation of the NAPSA growth objectives.
Lead management teams in organisational diagnosis and design of optimal organisational structures.
Hire top performers at all levels in order to deliver a talent pipeline
Approve and monitor the NAPSA insurance portfolio for planning and improvement purposes ensuring that all insurance covers are up to date.
Covers maintenance, transport, security incidents and investigations, and general administrative office support services.
Approve and monitor all maintenance plans and schedules at the beginning of the year to ensure the working environment is conducive at all times.
Review and approve all lease arrangements for office accommodation on behalf of the Authority to ensure the availability of adequate/ suitable accommodation facilities to support NAPSA business before they are signed off.
Review and monitor various administrative contracts for outsourced services for strict adherence to service levels and contract terms, to ensure value for money for NAPSA.
Monitor the management of the NAPSA vehicle pool to ensure consistent and adequate transportation facility.
Relevant Qualifications
Five (5) "O" Levels with credit and above including Mathematics and English
Bachelor's Degree in Social Science, Human Resource Management or equivalent degree.
Master's Degree in a business related field.
Registered with Zambia Institute of Human Resource Management and in possession of valid practicing certificate.
Personal and Professional Experience:
Not less than ten (10) years of HR generalist and strategy formulation experience at
senior management level, in an organisation of similar size.
TO APPLY
Your application letter should specify your contact details including contact telephone number(s), CV and copies of relevant Certificates.
Application letters should be addressed to:
Acting Director General
National Pension Scheme Authority
NAPSA House
Corner of Church & Kabelenga Roads
P O Box 51275
LUSAKA
The closing date for receiving applications is Tuesday, 3rd May 2022.
PLEASE NOTE THAT:
ANY FORM OF LOBBYING WILL LEAD TO AUTOMATIC DISQUALIFICATION OF THE CANDIDATE AND ONLY APPLICANTS WHO MEET THE SPECIFICATIONS INDICATED ABOVE WILL BE ACKNOWLEDGED.
BE SMART, SECURE YOUR FUTURE