Full Time
Applications have closed.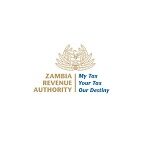 Zambia Revenue Authority (ZRA)
DIRECTOR – HUMAN RESOURCE – ZRA02 (1 Position(s))
Reporting directly to the Commissioner General, you will be responsible for planning, leading, directing and coordinating the human resource policies, activities and staff of the Human Resource Department as well as ensuring legal compliance and implementing of the Authority's mission and talent strategy.
DUTIES & RESPONSIBILITIES
Formulating of corporate strategies, policies, plans and budgets and monitoring the Authority's performance so as to ensure that the corporate mission and goals are achieved;
Developing and delivering an integrated HR business strategy which both supports driving up the performance of the business, is aligned to the overall strategy of ZRA and reflects best practice;
Advising on the development of organisational structures and processes and on the management of change in order to maximise organisational effectiveness and alignment with best practice principles;
Ensuring the most effective utilisation and development of people in order to maintain high standards of professionalism, integrity and quality service, underpinned by reward systems, which are business and market driven, and support a strong performance culture;
Ensuring ZRA has appropriate policies, strategies and plans to provide high quality resource to meet both the current and future needs of the business;
Planning and directing employee development, performance management and career management processes and programmes designed to improve individual and organisational effectiveness and to give employees the best opportunity to develop their abilities and careers in the Authority;
Developing reward management and remuneration policies, processes and procedures, which attract, retain and motivate employees, are internally equitable as well as externally competitive, and operate cost effectively; and
Keeping up to date with the latest developments in good HR practice by benchmarking and networking with peer organisations, building effective relationships with relevant Government institutions, regulatory authorities and unions as well as maintaining professional best practice contacts within and outside ZRA.
REQUIREMENTS
Grade Twelve (12) School Certificate or General Certificate of Education (GCE) Equivalent;
University degree with bias in Human Resource Management, Business Administration, or any relevant Social Science field plus post graduate training in a relevant profession;
Masters' Degree in a relevant field will be an added advantage;
Minimum of Six (6) years relevant post-qualifying work experience at middle management level; and
Must be a full member or Fellow of Zambia Institute of Human Resource Management (ZIHRM).
OTHER SKILLS AND ATTRIBUTES
Ability to formulate new ways of doing things;
Strong interpersonal and influencing skills;
High level of analytical ability;
High sensitivity to the socio-cultural, economic and political environment;
Excellent communication skills, both written and oral;
High credibility both personally and professionally;
Integrity in dealing with people; and
Very good sense of judgement.
Only candidates who meet the above role specifications and competencies should apply enclosing their detailed cover letter, CVs, photocopies of their academic/professional qualifications. Daytime and reachable telephone and/or mobile numbers/ and email address should be clearly stated.
Applications should reach the undersigned not later than, Friday, 5th August, 2022.
Applicants should send the hard copies to the address below or use the following specified email addresses to apply. EMAIL ADDRESS ([email protected])
PLEASE NOTE THAT THE ONLINE APPLICATION SYSTEM IS CURRENTLY UNDER MAINTENANCE – DO NOT USE ONLINE APPLICATION
————————————————————————————–
The Commissioner General
Zambia Revenue Authority
P. O. Box 35710
LUSAKA