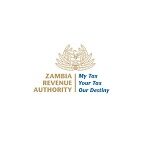 Zambia Revenue Authority (ZRA)
DIRECTOR – EXCISE DIRECTORATE (ZRA02) 1 POSITION
Job Description
Reporting directly to the Commissioner-Indirect Taxes and Excise, the jobholder is expected to provide result oriented and effective leadership that enhances optimized revenue inflows by promoting increased compliance through the efficient use of internal and external intelligence from registration, account management, timely filing and payment, to risk based audits and education of local Excise manufacturers in a predictable, accountable, transparent and sustainable manner.
MAIN DUTIES/ACCOUNTABILITIES
Ensure achievement of compliance rates as outlined in the annual output plan;
Devises workable strategies for sustainable revenue optimisation;
Ensures daily expectations are submitted and reviewed;
Monitors resource utilisation for optimum results;
Innovates new ways of revenue collection and tax compliance for divisional reporting;
Sets and establishes clear objectives which are in tandem with the Corporate Strategic objectives;
Constantly evaluates the success of the plans and takes corrective action where necessary;
Uses the organizational structure under his charge effectively (i.e. delegating authority to staff, empowerment, job enrichment and teamwork etc.) to accomplish the set objectives; and
Designs individual jobs/tasks in a manner that minimizes loss or wastage.
MINIMUM REQUIREMENTS
Grade Twelve (12) School Certificate or the Equivalent;
University Degree with a bias in Accountancy, Economics, Business Administration or other relevant qualifications;
Knowledge in computation of Excise Duty and Fuel Levy;
Knowledge of procedures in the Customs and Excise Act;
Minimum of 10 years post qualifying experience with 5 years at Management Level; and
Master's Degree in Economics, Business or Finance related field will be an added advantage.
OTHER SKILLS AND ATTRIBUTES
Demonstrated excellent strategic and business acumen skills;
Excellent interpersonal and influential skills with ability to work with a dynamic Senior Management Team;
Must have high levels of integrity with excellent problem solving, analytical and financial management skills; and
Management skills with leadership qualities.
Experience :
10.0 Year(s)
Job Opening date :
23-Jun-2021
Job closing date :
12-Jul-2021