Full Time
Applications have closed.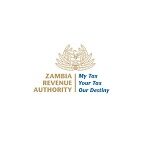 Zambia Revenue Authority (ZRA)
DIRECTOR- ADMINISTRATION – ZRA02 (1 Position(s))
Reporting directly to the Commissioner General, you will be responsible for developing and implementing strategies and policies that will effectively support the Authority business through provision of timely, cost effective and efficient support service in procurement & supplies, building projects, transport & security and general administration to enable the Authority achieve its corporate goals.
DUTIES & RESPONSIBILITIES
Advising management on all sourcing and procurement matters for the Authority in line with the provisions of the Zambia Public Procurement Authority Act;
Providing secretariat of the Management Tender Committee (MTC) and managing the process of tendering, adjudication and awards;
Directing and controlling the operations of the Central Stores and ensuring adequate requisite stocks and supplies to all Authority stations to forestall and mitigate any operational difficulties;
Providing direction on strategic future infrastructure and associated equipment needs to support the growing needs of the Authority business;
Maintaining a meaningful liaison system with divisional/ departmental heads on projects of mutual interest, contractors and other business associates to ensure smooth running of contracts and projects;
Managing contracts for both local and foreign contractors/ consultants/suppliers and ensures that such contracts are executed within the projected time and within the agreed contractual terms;
Liaising with other security wings of Government on matters of common interest.
Providing guidance on transport usage in the Authority to ensure effective transport service that meets operational requirements;
Providing guidance on security policy and operations to ensure adequate protection of Authority assets, property and life;
Building effective relationships with relevant Government institutions and regulatory authorities as well as maintaining professional best practice contacts within and outside the ZRA;
Ensuring the provision of a professional records management system in the Authority;
Ensuring provision of efficient logistical support services such as maintenance and repair of office equipment, asset inventory management, general office support;
Liaising with other stakeholders and ensuring provision of adequate insurance cover for Authority assets to minimize risk and loss of property, ensure that they are efficient and effective; and
Monitoring and reviewing performance of staff in the department to ensure that they work towards meeting both their personal goals and the Authorities performance objectives.
REQUIREMENTS
Grade Twelve (12) School Certificate or General Certificate of Education (GCE) Equivalent;
First Degree in Engineering, Building Science, Business Administration, or related fields plus a post graduate training;
Masters' Degree in a relevant field will be an added advantage;
Minimum of six (6) years relevant post qualifying work experience at middle or senior management level; and
Must be a member of Engineering Institute of Zambia (EIZ) or any relevant and recognised professional institute.
OTHER SKILLS AND ATTRIBUTES
Strong management skills;
Self- motivation;
Communication skills (written and oral);
Personal organisation;
Interpersonal skills;
Strong analytical skills; and
Good sense of judgement.
Only candidates who meet the above role specifications and competencies should apply enclosing their detailed cover letter, CVs, photocopies of their academic/professional qualifications. Daytime and reachable telephone and/or mobile numbers/ and email address should be clearly stated.
Applications should reach the undersigned not later than, Friday, 5th August, 2022.
Applicants should send the hard copies to the address below or use the following specified email address. ([email protected])
PLEASE NOTE THAT THE ONLINE APPLICATION SYSTEM IS CURRENTLY UNDER MAINTENANCE – DO NOT USE ONLINE APPLICATION
————————————————————————————–
The Commissioner General
Zambia Revenue Authority
P. O. Box 35710
LUSAKA