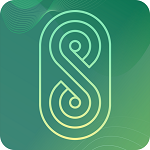 Website SPENN Zambia Limited
Career Opportunity
Job Title: Direct Sales Team Lead
Reports to: Distribution Manager
Location: Lusaka, Zambia
About SPENN
SPENN is a global Mobile Banking App developed by Blockbonds AS, a Norwegian Fintech company. Through the SPENN app, everyone can access services such as; payments to anyone, anywhere, shop in local stores, e-commerce, saving money and investment capabilities secure, instantly and free. The SPENN app is completely free to download and use. We believe that everyone should have equal access to banking services. If you share our values, we would love to have you on board our team, and commonly work towards success for our brand!
SPENN is a global mobile Banking App with a vision to give banking access to everyone, regardless of demographical, sociocultural and geographical factors. SPENN currently has a presence in 4 markets in Asia and Africa. We use our own payment solution to pay for all costs within the company.
Position Overview
The Direct Sales Team Lead will lead his sales team in recruiting Spenn Users in an assigned territory. The main responsibilities of the role are to increase the number of Spenn customers and the awareness of the brand through constant consumer interaction, product use, and gather user feedback on product or service improvements.
The ideal candidate is a goal-oriented, hands-on individual who can quickly establish relationships and manage a growing field team. He/She will have a thirst for excellence and have a passion for helping the unbanked and underbanked on a daily basis.
Duties & Responsibilities
Actively recruit Spenn users and produce awareness of the product through excellent execution of

On boarding of new spenn customer
Educating customers on the benefits of using spenn
Encouraging customer on making bill payments and Airtime though spenn

Create reports on Power / Plus / Users and other on-site issues
Keep abreast and report on competitor activities
Identify opportunities to improve consumer experience.
Manage and motivate a group of Direct Sales Agents in the Field.
Develop strong rapport with field operations staff and management through consistent and professional communication
Maintain reporting inclusive of the following: scheduling, activity recaps, execution insights, key learnings and best practices, DSA performance, coaching and follow ups.
Recommend local initiatives and product launches in new areas.
Identify opportunities to improve consumer experience both in-store and in-market such as managing product knowledge base and user expectations.
Ensure actual compliance to regulatory requirements when on-boarding spenn customers.
Other related duties as assigned.
Skills & Qualifications
1 – 2 years' experience in field sales and store activation.
Experience in managing a team of DSAs.
Experience in building and scaling market expansion teams
Willingness to work a flexible schedule.
Strong geographic knowledge of the market is a must.
Excellent verbal and written communication skills
Strong ability to recruit potential SPENN agents.
Excellent at managing time, priorities and expenses
Able to work independently while being a team player.
Proficient in computer use
How to Apply
Please send your resume and cover letter to: [email protected], [email protected], [email protected]
Find Zambia Jobs – The best Job board for jobs in Zambia