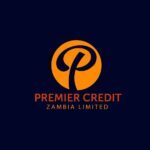 Direct Sales Agent
PremierCredit is a financial services provider operating in emerging markets in the SADC region. The company aims to be one of the leading fintechs in Zambia that would offer online and mobile application micro lending services to customers in the most affordable, friendly, easy and convenient way.
As part of our expansion plan, we are looking for high-performing Direct Sales Agents (from within Kitwe or Solwezi, or surrounding areas) to drive the sales processes and contribute to revenue growth targets by keeping our company competitive and innovative.
JOB BRIEF
This role of Direct Sales Agents reports to the Sales Supervisor.
Responsibilities include, but not limited to, the following:
Achieve sales targets by successfully implementing sales plans as directed by the Sales Supervisor;
Create, build and promote strong, long-lasting customer relationships by partnering with them and understanding their needs; and
Identify emerging markets and market shifts while being fully aware of new products and competition status.
REQUIREMENTS
At least Diploma in business administration or a related field;
Successful previous experience as a Sales Representative, consistently meeting or exceeding targets;
Demonstrated ability to communicate effectively at branch level;
Strong business sense and industry expertise; and
Should be resident of Kitwe or Solwezi, or surrounding areas.
HOW TO APPLY
Applications, consisting of your cover letter and CV only, should be sent to [email protected]. Copies of certificates need not be attached.
Closing date for accepting applications is Friday, 10th September 2021.
Note: Only shortlisted candidates will be contacted.
Find Zambia Jobs – The best job board for Jobs in Zambia