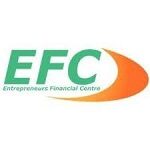 Website Entrepreneurs Financial Centre
Pulse Financial Services Limited (PFSL) trading as Entrepreneurs Financial Centre (EFC) is a deposit-taking microfinance institution, licensed by the Bank of Zambia, that offers specialized financial services to Micro, Small and Medium scale Entrepreneurs & Enterprises, including businesswomen.
EFC is looking for energetic and innovative individuals to take up the challenge of:
Direct Sales Agent – DSA
About the Role: The DSA role is purely commission based, with competitive remuneration rates depending on sales performance. The role provides excellent career growth potential for high performing DSAs to be considered for a full-time role with EFC.
Location: Lusaka, Kitwe, Ndola & Chipata.
Key Responsibilities
Market EFC's products and services to clients
Establish relationships with new clients
Assist Relationship Managers in the search for potential clients
Process client account opening in line with EFC policies
Keep a high level of knowledge about existing products and services, and learn about new products and services as they are introduced
Participate in sales campaigns to meet specific targets
Maintain own sales performance statistics for management information
Submit completed loan applications in line with EFC's policies and requirements; and submit to the Team Leader for review and subsequent submission to the Branch Manager
Check for accuracy of all submitted customer account opening and loan application documents
Comply with KYC and anti-money laundering policies and procedure
Requirements
Diploma in Business Administration/Marketing or any business-related field
Experience in sales and or Marketing
Marketing/networking skills
Ability to take initiative and work independently
Superior interpersonal skills
A confident and charismatic approach to people
Good communication skills
Suitably qualified applicants should send their application letters, detailed CVs, photocopies of qualifications, and other supporting documents by 19th January 2022 to:
The Chief Human Resources and Administration Officer
Entrepreneurs Financial Center
Pangaea Office Park Arcades
2nd Floor Unit 11, Great East Road
P.O. Box RW 51269
Lusaka
or email to: [email protected]
All applications should be clearly labelled – DSA & the name of town of work preference e.g Mike Phiri – DSA – Lusaka
ONLY shortlisted candidates will be contacted.