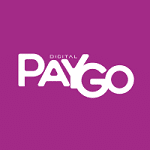 Digital Shared Services Limited
?????? ????? ?????
Digital Shared Services Limited, trading as Digital PayGo, is a Zambian-based FinTech providing Merchant Mobile payments and Shared Agent Banking solutions with a passion for interoperability and collaboration. We live in a world where digital financial services are increasingly fragmented and confined to their own silo therefore their individual usefulness to many companies is limited by this lack of interoperability. At Digital Paygo, we believe in the power of collaborative partnerships and a shared approach to technology development and delivery which eliminates barriers to financial inclusion and is vital to digital ecosystem growth.
???????? ????????
The Direct Sales Agent will assist his/her Direct Sales Team Lead to execute Shared Agent acquisition and other activities in an assigned territory through field sales, in-store demo activity, education forums and product events. The main responsibilities of the role are to increase awareness of the brand and product through constant consumer interaction, product use, and gather user feedback on product or service improvements.
The ideal candidate is a goal-oriented, hands-on individual who can quickly establish relationships and support the team efforts. S/he will be responsible for growing the agent network by acquiring new agents and driving transactions. They will help in driving customers to agents for deposits or cash withdrawal, as well as guide agents on how to use the Shared Agent Banking (SABS) app. Furthermore, the candidate should have a thirst for excellence and a passion for banking the unbanked.
???? ?????? ??? ????????????????
Proactive selling of Shared Agent Banking and conducting agent management activities such as deployment and monitoring.
Drive customers to transact through SABS agents and perform other transactions such as bill payments.
Achieve set sales targets and ensure sustained agent network growth and usage.
Compile weekly reports to the Sales Team Leader.
Ensure optimal utilization of all sales tools and resources.
Attend to client queries concerning SABS and understand the customer complaint process.
Continually seek new opportunities to market services and bring in new customers.
Responsible for keeping self and supervisors up to date on competitor and market developments.
??????? ?????????????? ??? ??????
Full Grade 12 Certificate.
Previous experience in a similar field will be an added advantage.
Excellent communication skills
Must be honest and possess high levels of confidentiality
Excellent time management skills
Ability to meet targets.
Planning and organization skills.
Able to work with minimum supervision.
We are currently looking to recruit self-motivated, highly driven, enthusiastic, energetic, and innovative individuals based in the following areas.
???????? | ????????? | ??.
Southern: Namwala, Monze, Mazabuka, Livingstone, Choma – 5
Central: Mumbwa, Kapiri Mposhi, Chibombo, Chisamba, Kabwe – 4
Eastern: Lundazi, Chipata, Katete, Petauke – 6
Copperbelt: Ndola, Luanshya, Lufunyama, Kitwe, Masaiti – 5
Applications must be sent to [email protected] and must clearly state the Province.