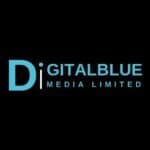 Job Opportunity
Job Title: Associate Graphic Designer
We are seeking for a graphic designer to join our team. You will be designing a wide variety of things across digital and offline media. To be successful in this position, you will be a self-starter, capable of delivering brilliant creative ideas, and show amazing attention to detail. The right candidate must have the ability to work as self-employed with stipend monthly allowance and unlimited pay based on projects completed.
About Us
DigitalBlue Media Limited is one of the fast-growing digital marketing and branding agency founded in 2018.  We are driven by results for our local and international clients who are interested in visibility, bigger market share, and overall sales. We pride ourselves in intelligent marketing approaches that are data driven.
Responsibilities
Planning concepts by studying relevant information and materials.
Conceptualize visuals based on requirements.
Prepare rough drafts and present ideas.
Develop illustrations, brand identities, social media adverts and other designs using necessary software's.
Test graphics across various media and Amend designs after feedback.
Ensure final graphics and layouts are visually appealing.
Illustrating concepts by designing examples of art arrangement, size, type size and style and submitting them for approval.
Coordinating with outside agencies, art services, web designer, marketing, printers, and colleagues as necessary.
Contributing to team efforts by accomplishing tasks as needed.
Creating a wide range of promotional graphics for marketing purposes such as flyers, banners, online adverts, billboards, animations, etc.
Design and create mockup designs for clients as part of the selling circle.
Reviewing final layouts and suggesting improvements when necessary.
Ability to work with both local and international clients with cultural diversity.
Do any other tasks as required.
Shall report directly to CEO.
Requirements and qualifications:
Certificate in graphic design or related field.
Experience as a graphic designer or in related field.
Demonstrable graphic design skills with a strong portfolio.
Proficiency with required desktop publishing tools, including Photoshop, InDesign, Illustrator, lightroom and premium pro or related software's.
A strong eye for visual composition.
Effective time management skills and the ability to meet deadlines.
Able to give and receive constructive criticism.
Understanding of marketing, production, website design, corporate identity, product packaging, advertisements, and multimedia design.
Candidates that meet the above requirements to email CV with at least 2 traceable references and design portfolio to jobs@my digitalbluemedia.com
Deadline: August 7, 2021.
Find Zambia Jobs – The best job board for Jobs in Zambia