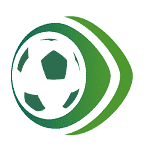 The internship is part of the Digital Skills Accelerator project funded by the Pestalozzi International Foundation. The internship is aimed at young people in Livingstone with a strong interest in ICTs and community development.
The internship program will commence in April 2022 and will run for a 1-year period. The first 9 months focuses on full stack web development and soft skill training, and the last 3 months is dedicated to experiential learning (Internship) and mentorship.
What's in it for you?
Learning full-stack web development
Opportunity to build and showcase your own projects and websites
The internship is an opportunity for young people to up skill and build the capacity needed to access decent work opportunities.
Technical skills: HTML & CSS, Ruby, Databases, Ruby on Rails, JavaScript, React & Redux, Algorithms and Data Structures.
Soft Skills: Effective Networking, Time Management, How to Prepare for Interviews and Effective Job Searching.
Internship Details:
Location: Livingstone, Zambia
Type: Voluntary / Unpaid
Duration: 1 year
Type: Full-Time
Essential skills and experience:
Have completed grade 12
Between 17 -23 years old at the time of the application
Have at least a merit in mathematics
Be willing to commitment to a full-time learning program (~20 hours/week)
Be willing and available to teach other young people
Demonstrate an interest in ICT
if you are in Livingstone and are interested please apply through the Link below