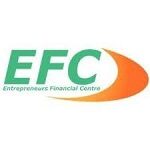 Website Entrepreneurs Financial Centre
Digital Marketing Executive Jobs in Zambia
Pulse Financial Services Limited (PFSL) trading as Entrepreneurs Financial Centre (EFC), is a deposit-taking Microfinance licensed by the Bank of Zambia. With over 22 years of history and a track record in the microfinance sector, EFC brings a strong passion for supporting MSMEs in Zambia and offers diverse products with sound lending practices and real customer service. EFC is rooted as a strong player on the market and envisions being the preferred financial services provider across the country.
As Digital Marketing Executive, your main roles are to build an online brand presence using various digital channels to include the website and social media platforms in generating leads and supporting sales. You will envision, lead and execute content strategies for social media, designing, building, and maintaining social media presence.
You will report to the Head of Business Development, Marketing & Communication.
Key Responsibilities
Design, build and maintain EFC's social media presence.
Develop content strategy, content creation, and writing to assist with all activities related to lead generation.
Implement Social Media Marketing and management through educating EFC's target clientele and creating goodwill around the reputation of the brand.
Drafting of digital marketing strategies and action plans for new and existing products and advising on the implementation of new and improved marketing mechanisms as appropriate.
Developing of digital marketing policies, procedures, forms, and other auxiliary documents and brand manual.
Identifying target markets and developing strategies to communicate with them through relevant media platforms.
Plan and execute all web, SEO/SEM, database marketing, email, social media, and display advertising campaigns.
Measure and report performance of all digital marketing campaigns.
Requirements
Full Grade 12 certificate with 5 credits (Mathematics and English inclusive). Diploma or Degree in marketing or a related field.
Proven working experience in digital marketing, particularly within the financial industry.
Demonstratable experience leading and managing SEO/SEM, marketing database, email social media, and/or display advertising campaigns.
Experience in optimizing landing pages and user funnels and with A/B and multivariate experiments.
Solid knowledge of website and marketing analytics tools (e.g., Google Analytics, NetInsight, Omniture, WebTrends, SEMRush, etc.).
Experience in setting up and optimizing PPC campaigns on all major search engines.
Working knowledge of HTML, CSS, and JavaScript development and constraints.
Creative thinking, ability to use innovative methods and tools.
Suitably qualified applicants should send their application letters, detailed CVs, photocopies of qualifications, and other supporting documents before closing of business 8th July 2021 to:
The Chief Human Resources and Administration Officer
Entrepreneurs Financial Centre
Pangea Office Park Arcades
2nd Floor Unit 11, Great East Road
P.O. Box RW 51269
Lusaka
Or email to: [email protected]
All applications should be clearly labeled in print title: DIGITAL MARKETING EXECUTIVE
ONLY shortlisted candidates will be contacted.
Find Zambia Jobs – The best job board for Jobs in Zambia