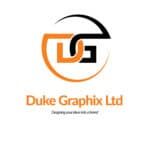 Website Duke Graphix Limited
Designing Ideas into a Brand
Job Title: Digital Marketing Associate
We are looking for a young, creative and self driven individual to join our team. The core functions are social media management, email marketing, and creative writing.
Requirements :
1. Very strong creative writing skills.
2. In-depth understanding and knowledge in digital marketing with possible experience as an advantage.
3. Excellent communication and public relations skills.
4. Analytical skills (including monitoring and evaluation)
5. Academic qualification in Marketing or business related studies.
Interested candidates to send cover letter and CV only to [email protected].
The Successful candidate must be ready to start immediately. Only shortlisted candidates will be contacted.