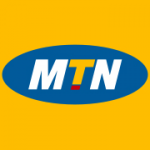 Job Title: Digital Marketing Analyst
The key responsibilities for this role include but not limited to the following:
Manages and monitors all MTN Zambia social media pages, with the goal of building and maintaining an engaged digital community, while also driving brand and product awareness and uptake;
Manages both organic and paid campaigns across digital channels including, but no limited to search engine optimization, Google Display Network, Page Takeovers, tactical and strategic campaigns to optimize all digital content;
Assists in the implementation of the brand equity building strategies for master brand in line with the group expectations to ensure consistency in the brand;
Implements rollout plans and route to market strategy for all master brand initiatives to ensure successful execution thereof;
Executes brand equity and affinity growing projects to ensure successful execution thereof and that they are delivered to budget and on time;
Liaises with relevant departments and units to ensure seamless use of digital media;
Manages the day to day interactions with digital Media and Creative Advertising agencies;
Provides weekly/monthly and other reports to the supervisor according to their requirement;
Stays abreast of developments in their area of expertise and performs to the highest ethical and professional standards;
Manages relationship with Finance and ensure funds are available for projects in line with budget.
Candidate Requirements
Grade 12 certificate with 5 credit or better of which English and Mathematics are a must;
Diploma in marketing or any other Business/Commercial qualification;
3 years' experience in marketing within an FMCG or Advertising / Communications Industry
Experience in the telecommunications industry.
Women are strongly encouraged to apply.
Find Zambia Jobs – The best job board for Jobs in Zambia