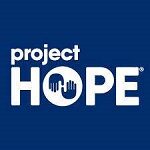 Project HOPE
Position: Digital Health Officer
Location: Lusaka, Zambia.
About Project HOPE
Project HOPE is a Technical partner to Centre for Infectious Disease Research (CIDRZ) in Zambia, on a five (5) years USAID funded Empowered Youth Program III (USAID EYP III). The USAID EYP III is implemented in Lusaka and Eastern Provinces. The goal of the EYP III project is to mitigate the impact of HIV and improve the health and wellbeing of VCA through the delivery of high-impact, evidence-informed, and age-appropriate interventions customized for each VCA sub-population using a family-centered approach.
Position Description
Project HOPE seeks to recruit a Digital Health Officer. The Digital Health Officer will be responsible for the maintenance and keeping of the electronic data capture system that is based on data entry from multiple entry points. He/she will have an overall responsibility in establishing and maintaining data quality checks in the system. The Digital Health Officer will also lead the design and implementation of data interoperability process between community-based database (Electronic Case Management and DHIS2) and facility-based database (ePMS). The Digital Health Officer will support M&E and will have technical leadership role in supporting PH program staff.
Specific Responsibilities:
Support to electronic Case Management and other tablet-based data capture.
Building local capacity of Project HOPE staff and partner organisations in Health Informatics and Electronic Case Management.
Field Staff Electronic Case Management orientation and training.
Update the Electronic Case Management database with revisions as needed and provide Electronic Case Management support.
Develop data validation/quality check rules to be included in Electronic Case Management training.
Support Management and M&E with report development and updated information on the different programs.
Create outputs to be imported into Dev Results and other database systems as required.
Data Quality
Develop data quality check schedule and checklist. Define and monitor the roles and responsibilities for project staff that will have any attachment with Electronic Case Management.
Perform regular audits and review of regional work plans as well as provide feedback on their progress and issues identified.
Development of data validation logic for the identification of issues and aid in Data Quality (DQ).
Dashboard Development
Define user requirements on project dashboards.
Generate custom project dashboard for reporting (counts, simple tables and charts).
Develop and test dashboard for results of rules set.
Data Visualization
Define user requirements on complex/interactive outputs.
Prepare complex and interactive reports that reflect multiple levels of dis-aggregation or multiple variable associations.
Additional Responsibilities:
Maintain continuous contact with regional, H/Q and M&E staff.
Ensuring HOPE Headquarters personnel are informed about important programme developments and issues of concern to programme operations and safeguarding of Project HOPE's assets and reputation, including technical, administrative and financial programme aspects.
Serve as Technical lead in the development and monitoring of IT related service agreements in Health Informatics.
Provide technical advice and support to IT related activities.
Support staff in the development of research papers, articles and analysis on project data.
Fulfill other duties and responsibilities as may be reasonably assigned by the Country Representative.
Reporting and Organizational Relationship:
The Digital Health Officer will report to the Country Representative.
Minimum Requirements:
Bachelors' or higher degree in computer sciences, IT, or related field such as medical, public health or demography.
Minimum of 5 years of experience in programming and data management.
Minimum 2 years of work experience in DHIS2 setup, maintenance and development.
Experience with multiple electronic data systems. The incumbent must have extensive experience in user-friendly database design, database integration from different platforms.
Experience in monitoring and evaluation in a governmental agency or non-governmental organization.
Experience in health program management involving collaboration between CSO/NGOs and government agencies.
Demonstrable leadership, organizational and communication skills.
Fluency in English, including excellent written ability required.
Characteristics/Traits
Strong interpersonal and communication skills, verbal and written. Writing skills should include routine program status and activity reports.
Ability to work effectively with field and home office staff to ensure quality and productivity.
Good team motivation skills including training, presentations, mentoring and skills transfer.
Strong analytical skills.
Able to manage multiple priorities, function as team/project leader, and work with a minimum of supervision and direction.
Think creatively and critically, able to challenge the status quo and promote continuous improvement.
Work Demand:
Travel up to 50% of the time.
TO APPLY
Interested and suitably qualified applicants should submit an application letter and a detailed
CV to: [email protected]
Closing date for receipt of applications is 9th April, 2021 at close of business.