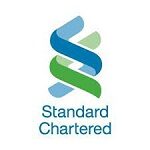 Primary Location: Africa & Middle East-Zambia-Lusaka
Employee Status: Permanent
Posting Date:31/Jul/2021, 1:25:52 AM
Unposting Date:15/Aug/2021, 12:59:00 AM
About Standard Chartered 
We are a leading international bank focused on helping people and companies prosper across Asia, Africa and the Middle East.
To us, good performance is about much more than turning a profit.  It's about showing how you embody our valued behaviours – do the right thing, better together and never settle – as well as our brand promise, Here for good.
We're committed to promoting equality in the workplace and creating an inclusive and flexible culture – one where everyone can realise their full potential and make a positive contribution to our organisation. This in turn helps us to provide better support to our broad client base.
The Role Responsibilities
Business
Maintain oversight for all applications landing in Whatsapp Video Verification hold queues. It entails client Identification and ID Verification process through video calling as an alternative to conducting Face to Face meetings for SDD clients
Work closely with CDD team to ensure all exceptions defaulting in pre-screening queue are managed within TAT and clients are engaged for document collection
Ensure all EDD & MEDD rated clients are excluded from this process and their Identification and ID Verification will still require face to face meetings.
Ensure to work closely with GBS team referring applications back and ensure quick closure of such cases.

Identify and manage potential Identity theft and Fraud Risk
Processes
All calls made to clients to be done only through the recordable avaya lines and updated in CEMS
Ensure calls are made as per approved call scripts.
Ensure all departmental operating instructions are adhered to.
Risk Management
Identifying, assessing, monitoring, controlling and mitigating risks to the Group. Also, an awareness and understanding of the main risks facing the Group and the role the individual plays in managing them
Continuously improve risk processes to improve cost efficiency to maintain optimal balance between risk and cost of control
Limit and reduce risk exposures through wide use of controls on digital channels
Closely work with Compliance, regulators and other stakeholders to maximise our strategic and operational flexibility and efficiency, within the boundaries of our legal and regulatory environment.
Governance
Responsible for assessing the effectiveness of the Group's arrangements to deliver effective governance, oversight and controls in the business and, if necessary, oversee changes in these areas
Awareness and understanding of the regulatory framework, in which the Group operates, and the regulatory requirements and expectations relevant to the role.
Responsible for delivering 'effective governance'; capability to challenge fellow executives effectively; and willingness to work with any local regulators in an open and cooperative manner.
Regulatory & Business Conduct
Display exemplary conduct and live by the Group's Values and Code of Conduct.
Take personal responsibility for embedding the highest standards of ethics, including regulatory and business conduct, across Standard Chartered Bank. This includes understanding and ensuring compliance with, in letter and spirit, all applicable laws, regulations, guidelines and the Group Code of Conduct.
Lead the digital team to achieve the outcomes set out in the Bank's Conduct Principles: [Fair Outcomes for Clients; The Right Environment.]
Effectively and collaboratively identify, escalate, mitigate and resolve risk, conduct and compliance matters
Our Ideal Candidate
Minimum 5 O'level Credits or better including Mathematics and English
Minimum Degree or equivalent qualification with managerial experience in Banking
Good knowledge of Retail Banking, products practices and operational risk framework
Retail banking strategy and digital transformation initiatives
Stakeholder management and influencing skills for problem solving
Change Management and Project Management methodologies
Presentation skills
Financial and analytical skills
Market and competition knowledge