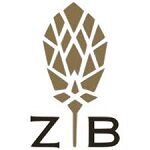 Zambian Breweries Plc
Diesel Mechanic
Company Description
Our Dream is to bring people together for a better world. Beer, the original social network, has been bringing people together for thousands of years. We are committed to building great brands that stand the test of time and to brewing the best beers using the finest natural ingredients. Our diverse portfolio of well over 400 beer brands includes global brands Budweiser, Corona and Stella Artois; multi-country brands Beck's, Castle, Castle Lite, Hoegaarden, and Leffe; and local champions such as Aguila, Bud Light, Jupiler, Klinskoye, Modelo Especial, Quilmes, Skol, and Victoria. Our brewing heritage dates back more than 600 years, spanning continents and generations. From our European roots at the Den Hoorn brewery in Leuven, Belgium. To the pioneering spirit of the Anheuser & Co brewery in St. Louis, US. To the creation of the Castle Brewery in South Africa during the Johannesburg gold rush. To Bohemia, the first brewery in Brazil. Geographically diversified with a balanced exposure to developed and developing markets, we leverage the collective strengths of approximately 200,000 employees based in more than 50 countries worldwide.
Job Description
The primary role for this position is to maintain and repair diesel-powered vehicles. Other duties include running diagnostic tests on vehicles, test driving vehicles to gauge performance and maintaining detailed records of the vehicles they have serviced.
The Key Roles & Responsibilities:
 Repair/service trucks, forklifts, and all company vehicles to the required standard
Test drive vehicles to gauge performance and maintain detailed records
Ensure 5S is entrenched and implemented in your work area
Maintain a safe work environment by not endangering yourself and others
Conduct daily pre-trip inspections on trucks and forklifts
Wear the correct personal protective equipment
Entrench and adhere to all company safety standards
Follow safe operating procedures and work instructions at all time
Report safety hazards, accidents and incidents to your supervisor
Observe all Covid-19 safety guidelines / protocols
Apply VPO/DPO practices in daily operational activities and tasks
Participate in DPO fleet pillar and VPO logistics pillar implementation and execution
Initiate and participate in problem solving sessions by using DPO problem tools such as 5Whys, OWDs and AB reports
Participate in people engagement committees when required
Qualifications
Min – Certificate in Diesel Mechanics (Ideal – Diploma or Degree in Mechanical Engineering)
Min – Class CE driver's License (Defensive Driving Certificate Advantageous)
Previous experience with driving a forklift
Additional Information
AB InBev is an equal opportunity employer and all appointments will be made in-line with AB InBev employment equity plan and talent requirements. We are a company that promotes gender equality.
Internal applicants require Line manager approval
Kindly attach CV in PDF format
Please note that only short-listed applicants will be contacted
The advert has minimum requirements listed. Management reserves the right to use additional/ relevant information as criteria for short-listing. Interested candidates who meet the above specifications may apply no later than 25 September 2021.
Band: X-B
Find Zambia Jobs – The best job board for Jobs in Zambia