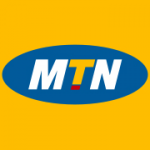 The key responsibilities for this role include but not limited to the following:
Assists with developing business growth plans and roadmap for device products and supports the product and services planning and Forecasting process by providing information on usage and targets based on trends and technological advancements;
Drives best practices, continuous improvement and innovation at process and procedure level within the Devices portfolio, considers local conditions, as well as competitor activity and provides constant updated competitor analysis and insights around Devices;
Constructs, implements and fine-tunes methods, processes and systems to enhance effectiveness and meet organizational goals, considering the impact of solutions on other areas of the business, as well as the interdependence of units;
Works with internal business stakeholders as well as Brand/Segment Marketing teams in the development and execution of Devices plans;
Originates and manages marketing research around consumer insights and market share and exploit findings for the benefit of Devices segments;
Builds and maintains sustainable and profitable relationships with all stakeholders – internal & external;
Develops in-depth knowledge of telecoms architecture and industry trends;
Prepare concept documentation, marketing plans and manage the implementation of plans and projects;
Participates in project lifecycle from new product research, modelling, implementation and ongoing product evaluation;
Facilitates accurate data analysis and reporting on performance update, project deliverables, quality, cost, time, etc;
Identifies trends/ patterns pertaining to customer requests and needs and filters this information through to relevant business areas to continually improve all aspects of service delivery.
Candidate Requirements
Grade 12 certificate with 5 credits or better of which English and Mathematics are a must;
Business, Commerce, Marketing, IT, /Engineering Degree;
At least 3 years' experience of relationship management, new business and new product development, product management, financial services, consumer electronics, marketing and/or Customer care;
At least 1 year experience in a dynamic and fast-moving industries.
Women are strongly encouraged to apply
Hand delivered applications will not be accepted
Note: that only shortlisted candidates will be contacted.