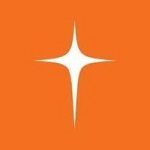 World Vision Zambia (WVZ)
World Vision Zambia (WVZ) Limited is a faith-based Organization dealing with Relief aid, Development, and Advocacy dedicated to working with children, families, and communities to overcome poverty and injustice. WVZ is part of World Vision International and serves all people regardless of religion, race, tribe, or gender. We are currently working on 38 large-scale programs in over 30 districts in Zambia.
Position: Development Facilitator-Zambia Reading for Education and Development(ZREAD)
Reporting to: Area Programme Manager
Location: Sinazongwe
Purpose of the Position:
The incumbent will be responsible for facilitating community engagement, community changes, build and maintain local partnerships, build community and partner organization capacity, and strengthen community-led initiatives/innovations to improve and sustain well-being of children and families. To implement, monitor and report Technical Program interventions at Area Program level for improved child wellbeing.
Major Responsibilities:
Facilitate the planning and implementation of technical programme activities using recommended models, techniques, standards and tools to achieve output targets within scope, time, and budget
Work closely with the community and district partners such as the church to mobilize community for local partnership and ownership, participation in implementation of activities to achieve sustainability of technical programme interventions
Raise awareness and facilitate critical analysis of community issues and opportunities in the technical programme area for improved implementation
Facilitate and support local level technical program related advocacy for better service provision/delivery
Facilitate joint technical monitoring and reporting of the project for effective implementation and quality control.
Write and timely submit monthly, quarterly and annual reports for improved technical programme decision making.
Qualifications: Education/Knowledge/Technical Skills and Experience:
Degree in Education, or its equivalent with minimum 5 years' experience.
Primary Teaching experience a MUST
Experience with literacy programing/Teacher Professional Development and Systems/ development of low cost teaching and learning materials
Knowledge and understanding of World Vision operations would be an added advantage,
Experience in project design, implementation, monitoring and report writing essential
Must have excellent project management, community engagement, mobilization, facilitating and donor engagement skills
Can to ride a Motorbike, and has a Riders' license
Can speak Tonga and has remarkable community engagement skills
Ability to work in a cross-cultural environment, and must be a mature Christian.
Note:
"World Vision Zambia is committed to the protection of children and adult beneficiaries from all forms of abuse and sexual exploitation. All employment is conditional upon the successful completion of all applicable background checks, including criminal record checks".
Applications will close by 13 September 2021. Only those who meet the requirements will be contacted.
Women are strongly encouraged to apply; ONLY shortlisted candidates will be contacted!