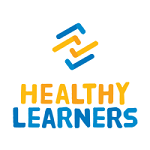 JOB TITLE: Development Associate
REPORTING TO: Senior Development Manager
LOCATION: Flexible
ABOUT HEALTHY LEARNERS
Healthy Learners is an award-winning non-profit organization committed to improving the health of children in Zambia and beyond. We partner with the government and local communities so that school children can stay healthy, learn effectively and have a brighter future. Healthy Learners was the inaugural winner of the 2021 Duke F.M. Kirby Prize for Scaling Social Impact and the UBS Optimus Foundation COVID-19 Relief Prize and has seen strong, steady growth in philanthropic support over time.
School-aged children in low resource settings suffer from a high burden of disease and often lack access to basic healthcare, which causes otherwise preventable and curable illnesses to frequently result in life-long health challenges or disability. In the short term, these illnesses contribute to school absenteeism, poor academic performance, and high drop-out rates. In the long term, they undermine physical, cognitive, and emotional development and hinder economic prosperity.
Healthy Learners is bridging this gap in Zambia through our unique model of school-based community health. By training teachers to be community health workers and making schools entry points into the public healthcare system, children now receive medical attention in substantially greater numbers, improving health outcomes and reducing absenteeism. We currently serve more than 425,000 students and are working with the Zambian government to scale the program nationally to serve 1 million children over the next three years.
THE CANDIDATE
The Development Associate is an exceptionally motivated and highly organized individual who provides critical support to the Development Team. Reporting to the Senior Development Manager, the Development Associate will provide critical fundraising, communications, and administrative support to help drive the potency of our development team to power our work. This position requires someone with strong writing and research skills, who jumps in wherever needed to get things done, someone who is proactive and can work with little direction, and they must have can-do attitude.
This role is designed to be a great learning experience to gain insight into all aspects of a development department. The Development Associate will get to work with all team members on various projects.
PRIMARY RESPONSIBILITIES
Grant Writing, Proposal Development and Communications (50%)
Write grant applications, concept notes, reports, and supporting documents. Grant writing will be primarily to private foundations; however, some government applications may be required.
Own the grant application process, under the direction of the Senior Development Manager, to ensure effective and timely submission.
For larger proposals and reports, project manage the input of several stakeholders to develop a successful submission, including by convening meetings, developing clear instructions for each stakeholders' role, and managing expectations and timeframes.
Carry out research and engage other departments across the organization to collect and synthesize data for proposals and reports.
Maintain up-to-date knowledge of Healthy Learners programs, initiatives, and strategy; engage with staff across Healthy Learners' teams and offices to better learn the program and to gather critical information in non-burdensome ways to enhance proposals and reports.
Work with our marketing consultants to develop communications materials that explain the agency's mission and showcase program results and accomplishments (e.g. annual report, quarterly reports, website, and other fundraising collateral).
Write media briefs, speeches, and other communications materials for the President and other senior staff.
Donor Stewardship and Grant Management (25%)
Maintain customer relationship management (CRM) system including data entry, report generation, data analysis, system updates, campaign progress, documenting protocols and processes, and training others as necessary.
Maintain funding details in CRM and ensure all donations are processed and acknowledged in a timely manner.
Support communications with donors and other related stakeholders, including preparing data and drafting correspondence. Work with the Senior Development Manager to ensure timely correspondence with individual and institutional donors.
Ensure timely donor acknowledgement and recognition.
Administer grants for Healthy Learners, including: monitoring grant implementation to support compliance with grant guidelines, under direction of the Senior Development Manager; communicating with internal constituents such as the Finance Team to ensure grant compliance; monitoring grant activities to ensure compliance with all pertinent regulations and deadlines.
General Development Support (25%)
Support the Senior Development Manager in prospect research and preparing donor profiles, including biographical and demographic information before key donor/prospect meetings or events.
Under the direction of the Senior Development Manager, coordinate due diligence for new and existing donors.
Provide planning support for events (in-person and virtual).
Manage and generate contact lists for newsletters, appeals or other mailings; coordinate special signatures, special notes, and addressing and mailing fundraising appeals.
Support with special projects, scheduling meetings with funders, and other office management tasks as needed.
COMPETENCIES
Excellent communication and interpersonal skills
Exceptional data analysis skills
Highly organized, extremely detail-oriented, and able to prioritize competing assignments and deliver quality results on a deadline
Creative, enthusiastic, and steeped in customer service orientation
Professional maturity and sound judgment required for working with stakeholders
Capable of working successfully as part of a team
Ability to maintain confidentiality and follow established procedures
Excellent project management and time management skills
Passion for Healthy Learners' mission, vision and values
Desired Skills and Qualifications:
Required: At least two years of experience in a similar development position with fundraising exposure
Required: Excellent writing, editing, and proofreading skills
Knowledge of prospect research is a plus.
High degree of comfort with technology
Strong proficiency in Excel, Word, and Powerpoint
Must be professional, personable, and able to maintain positive working relationships with all stakeholders
Ability and willingness to travel
Willingness to relocate to Zambia is a plus but not required
Knowledge of and/or experience in global health or education is a plus, but not required.
If interested, please send your CV and cover letter to [email protected] with the subject: Development Associate