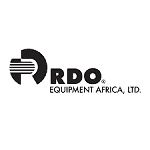 Job Title: Despatch Clerk
OVERALL JOB PURPOSE
One of the functions of a despatch Clerk is to dispatch goods. The goal of this stage is to write the products ordered by customers so that they leave the warehouse in time  and are delivered at the agreed-upon time and in perfect condition
Key Accountabilities
Duties and Responsibilities
Prepare pick list and delivery notes for Sales team.
Maintain constant communication with Part Sales men to ensure customer's delivery needs are addressed.
Communicate all relevant information effectively to involved parties to ensure proper execution of work
Handle internal and external pick list in a quick and courteous manner, escalating matters based on priorities.
Develop relationships with all cross section of staffs and clients.
Implement and maintain an effective dispatch system
Coordinates parts required to be dispatched and make sure all papers are well written.
Check items to be dispatched against invoice and delivery note.
Ensure items are properly packaged for dispatch.
Skills & Requirement
a. Writing – Communicating effectively in writing PO's, Invoices, GRN, and other necessary stores documents.
b. Attention to details – Job requires being careful about details and thorough in completing work task.
c. Reading Comprehension – Understanding written sentences and paragraphs in work related documents.
d. Service Orientation – Actively looking for ways to help Customer.
Qualifications and Experience
e. Grade 12 certificate as Minimum entry.
f. Certificate in Purchasing and Supply Management.
g. Advanced Certificate in Excel
h. 2 years' Experience in selling spare parts.
i. Mechanical knowledge will be added advantage.
Attributes
1. Ability to work in pressured and deadline-driven operating environment.
2. Details-Oriented with the technical aptitude and ability to perform accurately and comprehensive.
3. Ability to establish and maintain effective relationship with external customers, management, and all level of associates.
4.  Team Player.
Strong, conceptual, and problem-solving skills.
Send your CV's to [email protected]