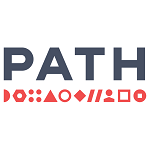 PATH is a global organization that works to accelerate health equity by bringing together public institutions, businesses, social enterprises, and investors to solve the world's most pressing health challenges. With expertise in science, health, economics, technology, advocacy, and dozens of other specialties. PATH develops and scales solutions—including vaccines, drugs, devices, diagnostics, and innovative approaches to strengthening health systems worldwide.
PATH is currently recruiting for a fixed term full-time Design and Innovation Specialist to be part of a fast-paced and iterative human-centered design project, Living Labs, to increase motivation of immunization health workers in Zambia. The Living Labs initiative will accelerate health innovation by building on existing human-centered design expertise in the countries where PATH works. While the Living Labs are being established with a focus on applying rapid ideation to enhance the motivation of frontline immunization workers in sub-Saharan Africa, PATH also expects the project to gain learnings from and impact adjacent health challenges and geographies.
We are seeking a creative, passionate design and behavior change professional seeking to grow their career while making a difference in people's lives. This role will work with the Design and Innovation Lead and the Lead Product Manager on a rapidly iterative project focused on testing solutions to motivate health workers to improve performance. We are looking for someone who is ready to jump in to a fast-paced project and fearlessly share and test ideas.
Specific Duties And Responsibilities

Investigate the user experience (decision maker, health care worker, or individual) and devise creative solutions to solve their primary challenges. Encourage ideas and prioritize solutions. Put the user first – have deep empathy and understanding of what challenges they face and what inspires them.
Ideate, prototype, and test solutions to improve health worker motivation in rapid iteration.
Put the user first – have deep empathy and understanding of what challenges they face and what inspires them in doing their jobs.
Diligently, transparently, and in real-time document and share outcomes from iterations and lessons learnt.
Collaborate virtually with project leadership and second country team.
Evaluate and recommend the motivational solutions with the most potential for impact in selected health facilities in Zambia.
Support drafting of project documentation for tools used, processes taken, proposed solutions, lessons learnt and impact.
If needed, support linking qualitative insights with quantitative modeling (conducted by another team member)
Required Skills
Required Experience
A minimum of one year's experience in human-centered design, behavior change, Capacity Building, user experience, design, especially for the health sector.
At minimum, a bachelor's degree in product development, design thinking, health related sciences, Demography, engineering, Computer science or similar.
Versatile and responsive working virtually with remote teams.
Comfortable with working openly and transparently, sharing works-in-progress, failures, successes, and lessons-learned.
Creative and curious.
Voracious learner.
Passionate about addressing health issues in low-resource settings.
Receptive to and values open and honest feedback from colleagues and stakeholders.
Fearless about sharing ideas.
Independent thinker that takes initiative.
Proven effectiveness working in a team-based environment, but capable also of working independently and taking initiative
Must have legal authorization to work in Zambia.
PATH is dedicated to building an inclusive workforce where diversity is valued.
PATH is an equal opportunity employer. Every qualified applicant will be considered for employment. PATH does not discriminate based on race, color, religion, gender, gender identity or orientation, genetic information, age, national origin, marital status, disability status, political ideology, military or protected veteran status, or any other characteristic protected by applicable federal, state, or local law.