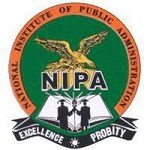 National Institute of Public Administration (NIPA)
VACANCY ANNOUNCEMENT: POSITION – DEPUTY EXECUTIVE DIRECTOR
The Governing Council of the National Institute of Public Administration (NIPA) through the Search Committee invites applications from suitably qualified candidates for the position of Deputy Executive Director.
1.0 ABOUT THE NATIONAL INSTITUTE OF PUBLIC ADMINISTRATION
The National Institute of Public Administration (NIPA) exists under an Act of Parliament No.15 of 1998. With its accelerated development in teaching excellence, research and consultancy, NIPA as an Institute of choice has continued to provide many solutions to challenges faced by humanity through capacity-building and research findings.
The Institute has Four (4) campuses- Lusaka main, Lusaka – Burma Road, Livingstone and Ndola. NIPA intends to open campuses in all provincial centres.
2.0 DEPUTY EXECUTIVE DIRECTOR
2.1 Job Purpose
The Deputy Executive Director is the Chief Academic Officer of the Institute. S/he reports to the Executive Director in providing strategic leadership, planning, implementing, monitoring and controlling of institutional activities. S/he is accountable to the Board of Studies for the academic administration, planning and development of the Institute. The Deputy Executive Director should be a visionary leader and an astute academic innovator. The candidate should have strong management skills with deep understanding and commitment to the vision, mission and values of the Institute
2.2 Responsibilities
2.2.1 Providing vision and leadership for all Institute academic activities and  strategic planning, including oversight of the academic budget.
2.2.2 Coordinating academic, research and consultancy activities of the Institute.
2.2.3 Directing and monitoring the implementation of the Strategic Plan of the Institute.
2.2.4 Coordinating Staff Development Programmes.
2.2.5 Fostering an environment that promotes equity and inclusion and where creativity, scholarship, research and teaching excellence can flourish and where students and academic members can excel.
2.2.6 Performing any other relevant duties as may be delegated to by the Executive Director.
2.3 Qualification and Experience
2.3.1 Grade 12 certificate (with five O levels of credits or better) or its equivalent. Holder of an authenticated earned Doctorate Degree, Masters and Bachelor's degree from accredited and recognized Universities in Social Sciences, Business Studies, or Information Technology. Demonstrable academic leadership gained from an accredited and recognized university.
2.3.2 A track record of personal achievement in both teaching, research, consultancy, and strategic planning.
2.3.3 Demonstrable analytical, ICT, administrative and financial management abilities.
2.3.4 Should have attained a minimum rank of Senior Lecturer in a reputable higher learning Institution.
2.3.5 Have a minimum of Ten (10) years' experience at management level in a Higher Learning Institution.
2.3.6 Demonstrable experience in resource mobilization.
2.3.7 Demonstrable leadership in research through mentorship and publications in peer-reviewed journals.
2.4 Key Attributes and skills
2.4.1 Accomplished researcher and educator and an exemplary leader with a strong commitment to meeting the needs of students and academics, and a record of being actively engaged with both internal and external communities.
2.4.2 Knowledge of policies and procedures required by Higher Learning Institutions and other regulators.
2.4.3 Knowledge of academic programme development, implementation, management and assessments at both Undergraduate and Graduate levels.
2.4.4 Possess the ability and vision to effectively and strategically lead a large, complex, multi-campus academic portfolio.
2.4.5 Possess sound knowledge of quality assurance and improvement.
2.4.6 Ability to develop and facilitate new and maintain appropriate academic partnerships with the community and industry and other educational institutions both locally and internationally.
2.4.7 Possess high levels of personal and professional integrity, good interpersonal skills and negotiation skills.
2.4.8 Visionary, with ability to inspire others.
2.4.9 Possess high level oral and written communication skills.
2.4.10 Self-motivated and team player.
2.4.11 Transparent, flexible, receptive to change and ability to manage change
2.5 Remuneration:
The Institute offers a competitive remuneration package for the position.
2.6 Tenure:
The Deputy Executive Director is appointed for an initial period of three years which could be renewed for a similar period, subject to performance.
3.0 MODE OF APPLICATION
Candidates meeting the stated requirements are required to submit their applications comprising the following:
Letter of application
Latest and detailed curriculum vitae
Authenticated copies of academic and professional qualifications including a full
Grade 12 or equivalent certificate
Names and addresses of three (3) referees, two (2) of whom must be professional
authorities in relevant fields, and one (1) character referee
Any other relevant information that may assist the Search Committee in determining
the suitability of the applicant.
Applications marked "POSITION OF DEPUTY EXECUTIVE DIRECTOR" must be addressed to:
The Secretary
Search Committee National Institute of Public Administration,
Dunshanbe Road, P. O. Box 31990,
Lusaka,
Zambia
or send to the following email address: [email protected].
Closing date for receipt of application is Thursday 30th September, 2021
Note. NIPA is an equal opportunity employer. Only shortlisted candidates will be contacted.